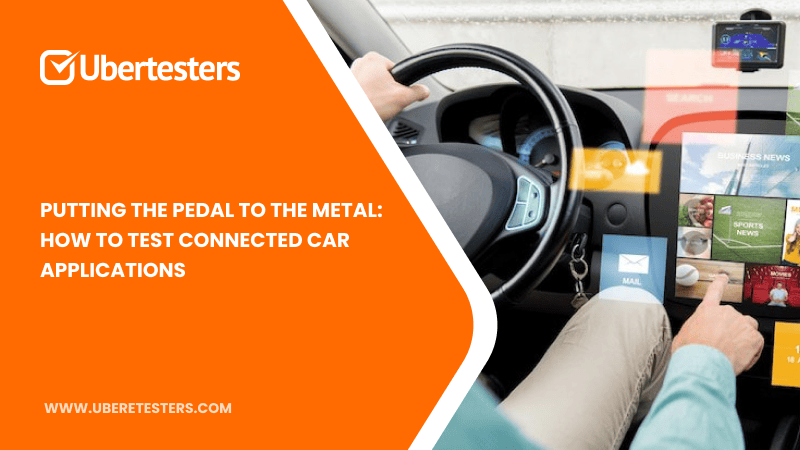 The automotive technology is developing, adopting the most innovative services and solutions to make the process of driving a car easier and safer. Connected cars are now conquering the market, proposing to customers the most secure and user-friendly way of driving with a cutting-edge digital driving approach. 
According to a recent prognosis, the number of actively used connected vehicles will reach 367 million globally in 2027, from 192 million in 2023. Therefore, connected car technology will remain on the rise in the upcoming future. 
What Are Connected Cars: Top Facts 
Smart and connected vehicles that can access the internet, road infrastructure, and built-in car sensors will likely substitute traditional cars in a few decades. The main reason is that connected cars are easier to operate and safer to use compared to traditional vehicles. 
But what are connected cars? What unique features do they have? Connected cars can accumulate and analyze numerous types of data related to driving, including vehicle speed, location, engine condition, fuel volume, and other critical parameters. In other words, these vehicles collect and process data from their sensors using automotive and industrial IoT. Using these modern features allows the drivers to get advanced information about their automobiles and drive more effectively. 
Connected vehicles can also connect to various types of devices, including mobile ones. Many of them use CarPaly and AndroidAuto and allow the driver to access apps through the car's system, bringing the entire user experience to a higher level. 
Why is it important to test connected cars?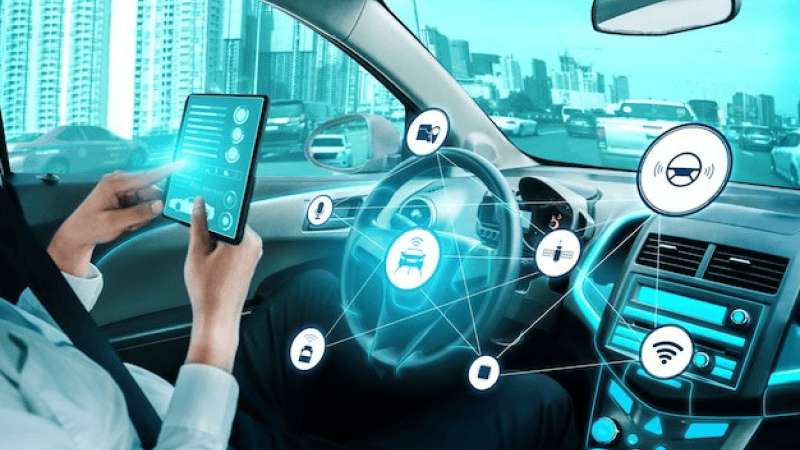 Connected cars application testing is crucial for safe and easy driving of the vehicle. However, not only is it important to perform its navigation testing along with security testing, but also double-check its usability and compliance with the recent industry standards. 
If you fail to complete a full check-up of your application using the most up-to-date automotive testing solutions, your product might fail to reach the market. What is more, the modern testing programs and services are not able to test these applications from all sides – it is highly recommended to perform real-life testing for the most complete and up-to-date results. 
Challenges of testing connected car applications 
Since the niche of connected car apps is relatively new, there are many challenges the company should go through when it comes to testing. Here is a list of the biggest issues you might face during testing. 
Too many hardware configurations. Currently, many companies (General Motors, Samsung, Bosch, Tesla, and others) are working on creating the most hi-tech connected cars. Therefore, the hardware configurations in different vehicles might significantly vary. 

Diverse connectivity options. It is crucial to test all types of connectivity used in a particular vehicle. Currently, connected vehicles use seven connectivity types:
Access to real-world scenarios. Simulation of real-world scenarios is crucial for testing connected cars. However, you can hardly find testing software that can check most of the required parameters. 

Performance requirements. Different types of apps might have various performance requirements – it is necessary to make sure your digital solution meets all of them. 

Security. Safety is always the top feature of any application. When it comes to testing digital products related to connected devices, security should also come first. 
Testing Connected Devices: Best Approach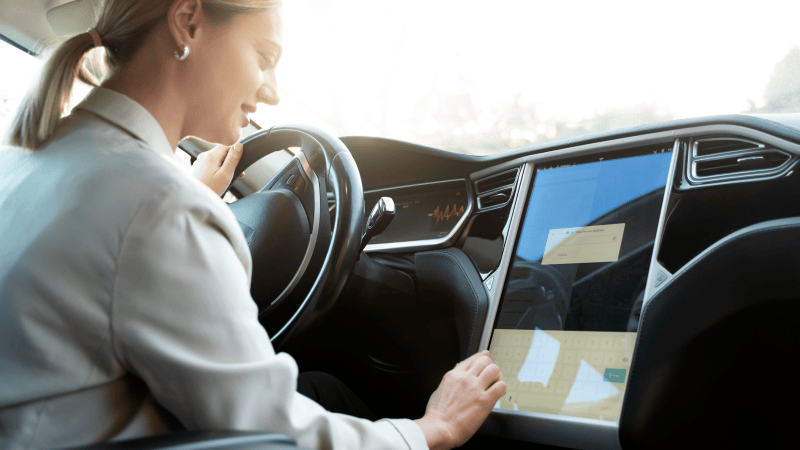 Since there is a lack of testing software that can help you make a full-scale check of your digital product focused on connected cars, the best solution will be to test it in real-world conditions. The reason is that even the most up-to-date simulators and emulators can't collect and proceed with countless cases that might happen on the road. 
What is more, it is essential to test your application in real cars with different device platforms (iOS/Android), various network conditions (3G, 4G, 5G, etc), and varying signal strengths. The sensors should be also checked in real conditions only. For example, whether the information about the slippery road will be collected, processed, and delivered to the driver via the application. 
Top aspects to be tested
Vehicle connectivity. The digital solution should be tested on various types of vehicles (car brands, models, and operating systems used) with different hardware configurations and network connectivity options.

Security. Driving the connected car should be 100% safe for the driver and passengers. Therefore, all digital systems and technologies should have perfect performance. 

Voice. Voice testing is another aspect that should be checked when it comes to connected autos. The fact is that many commands are made by the drivers using their voice rather than manually. Only human testers can perform this type of quality assurance procedure. 
Usability from the user perspective. The user interface, user experience, and ease of use are among the most critical features for connected cars. It is always a good idea to test with real users and receive feedback and insights for improvement.  

Navigation. Navigation should be working smoothly, while all actions in the digital product must perform exactly as expected. 

Entertainment. Connected car applications usually have many unique features that make the process of driving more enjoyable. It is essential to test all these extra options. 

Battery life. Another aspect that should be tested in real-life conditions is the battery life. The app shouldn't get it dried out fast when used solo or along with other apps. 

Vehicle-to-vehicle communication. This interaction shouldn't have any flaws since it dramatically impacts the overall user experience. 

Performance. It is also necessary to test different scenarios, including varying network conditions, high user loads, different road conditions, different geographies, and data-intensive tasks. Measure response times, latency, and data processing speed to ensure optimal performance.

Data analytics. Collecting and processing data should be fast and correct. 
Why traditional testing approaches are not sufficient?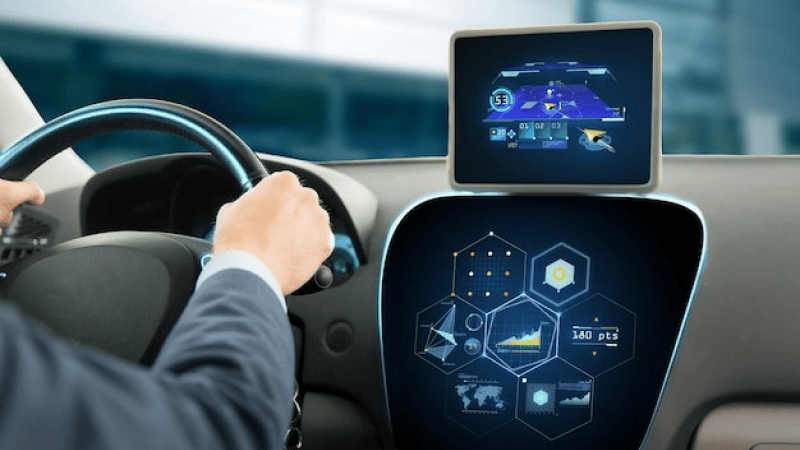 The testing approaches that often provide you with excellent results in checking different types of applications are not working for connected car apps. 
The reason is that connected vehicle apps require advanced security check-ups, detailed navigation and voice check, as well as battery life testing that can't be performed by using emulators, simulators, and other traditional testing methods. 
It is also important to test third-party in-car assistant systems such as CarPlay, AndroidAuto, and others to make sure they are well connected and perform as needed. This type of checkup also requires real-life testing environments rather than simulators.
The good news is that testing in real life becomes possible with crowd testing. This is a perfect solution for checking your app in real environments, using different devices, network configurations, and geographic locations. Moreover, you can benefit from using the power of the crowd and get professional feedback from many experts. 
Conclusion
Currently, crowd-testing is the only 100% effective solution for testing connected vehicle apps. It allows diverse testing and uses real-world scenarios that are extremely critical for connected car app testing. 
Crowd testing will help you to detect bugs, crashes, inconsistencies, incompatibilities, and other types of issues most traditional testing methods will miss. Furthermore, it allows you to engage a large number of QA professionals for comprehensive testing coverage – get expert feedback from testing on real devices and environments. 
After all, crowd-testing can help ensure the quality and reliability of connected car applications, leading to safer and more reliable driving experiences. 
Want to know more? Contact us at sales@ubertesters.com for more details.