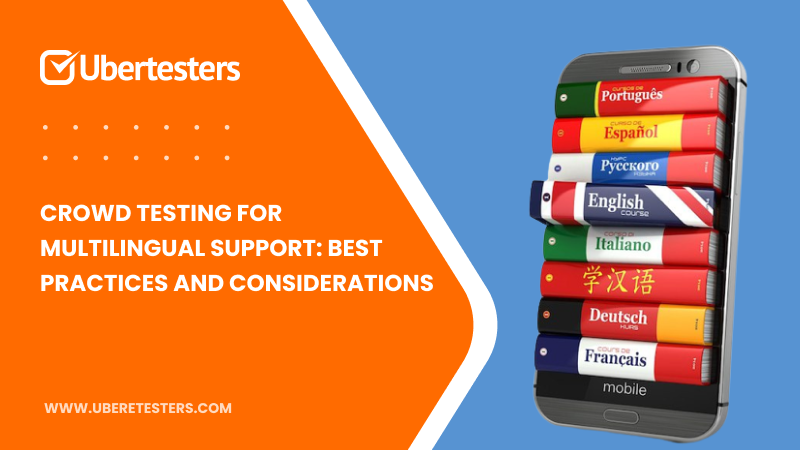 Having a multi language website is becoming a must for most globally operating companies. The reason is that it helps businesses reach a wider audience and deliver a better user experience to their clients. According to recent research, 65% of potential customers are likely to make an order for your product or service when exploring the website in their native language. What is more, over 40% of the users never buy on websites in other languages. 
As a result, multilingual apps are able to bring companies new customers from diverse segments that were out of reach earlier. It is also worth mentioning that even if your company is operating in a market related to one country, it will be great to offer your products to customers speaking the most popular languages in your local area. For example, Spanish is the second most-spoken language in the United States – having a bilingual website for American customers will be a great solution to attract new clients. 
Top Advantages of a Multi-language Website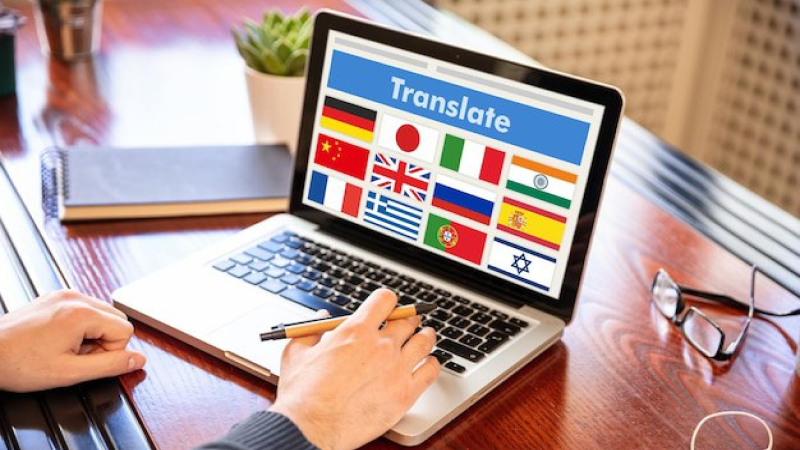 Reaching a larger audience. The more people see your digital product in their native language, the higher the number of customers you will likely get. 

Improving brand image. Having a multilingual website makes most visitors think your company has a good reputation in many countries. Therefore, you can also develop your business brand awareness in the target markets. 

International Search Engine Optimization (SEO). Websites available in multiple languages have higher ratings in Google and other popular search engines than solo-language solutions. 

Customer centrism. Being customer-oriented is a must for any modern company. If you represent information about your products or services in different languages, you take care of the convenience of your clients. 

Reducing bounce and improving conversion rates. Many people leave websites if they are not available in their native languages. If you have diverse language options, the visitor will likely remain on your website and might make a purchase.  
Challenges of Multilingual Websites
There are dozens of reasons to have multilingual apps. However, creating and maintaining such a service also has a number of challenges. 
Language barriers and cultural differences. App's localization to a new language requires deep knowledge of a foreign culture and its peculiarities. The process should be very accurate and meet all the local requirements. 

Technical issues. Encoding, font support, text direction, and various additional letters that are unique for some languages (for example, Ñ, ę, ó, etc.) might turn out to be technically complex to implement in your service.

Translation accuracy. The one wrongly translated word might spoil the customer's impression of using your digital product and make your service look unprofessional. 

Higher costs to develop and maintain. Localization and internationalization usually require additional costs that might not be included in your budget. 

User experience and navigation. All parts of the digital solution should be fully translated into the supported languages. Displaying pieces of content in the wrong language is unacceptable. However, companies that offer complex products with frequently updated functionality often face significant issues in this field.  

The importance of testing for multilingual support. All the services and features should be working perfectly in all available languages before the product reaches its customer. Regular in-house testing won't allow you to launch a product safely and other means of testing must be considered.  
Top Things to Test In A Multilingual App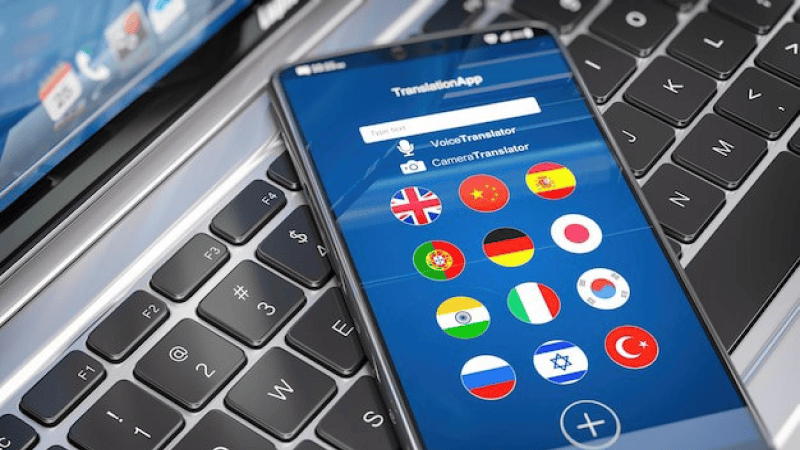 Globalization support. If you plan to offer your digital product in several languages, it is crucial to pay attention to storing, processing, and retrieving data. It is important to use only professional services focused on international support to check your application within different locations. 

Localization support. Adapting to a new language usually means you need to take into consideration new locations, time, currencies, and other features. The product should be completely ready for a new region for the consumption of its local community.

Localization of interface. Localization of the interface also means using appropriate banners, flags, logos, and other visuals for a new locale. Some features might be tricky to customize for a new market, so it is necessary to have your website tested by a local professional. 

Localization of content. All the menus, descriptions, tips, and other content available in your digital product should be fully translated into a new language. Failure to have the entire app localized might cause serious issues with user experience. 

Translation fidelity. It is often difficult to translate content word by word. Therefore, many professional interpreters translate content in a general manner (represent the main idea.) However, for many products, translation fidelity is critical. 

Search engine compatibility. Using correct keywords and phrases, as well as sharing relevant content that will be highly ranked by search engines, should also become a part of your localization strategy. 

Performance. The overall performance of your digital product might be impacted by additional features, including new languages available. Consequently, the entire performance of your application should be checked during and after localization. 

Scalability and load. These critical features should be tested before and after you finalize your multilingual solution, as well as during the process of localization. The reason is that adding new languages and extra features might influence the performance of other functions. 

Notifications. It is crucial to verify that push notifications, alerts, and system messages are properly localized and displayed in the user's selected language. Testing how the app handles notifications with different language settings and ensure they are delivered accurately is a must-do step of any quality assurance process of a multilingual product. 

Final step: End-to-End Language Flow. Test the entire user flow within the app, including registration, login, navigation, and transactions, in multiple languages. Verify that all functionality and features work seamlessly without language-related issues or errors.
Using Crowd Testing For Testing Multilingual Websites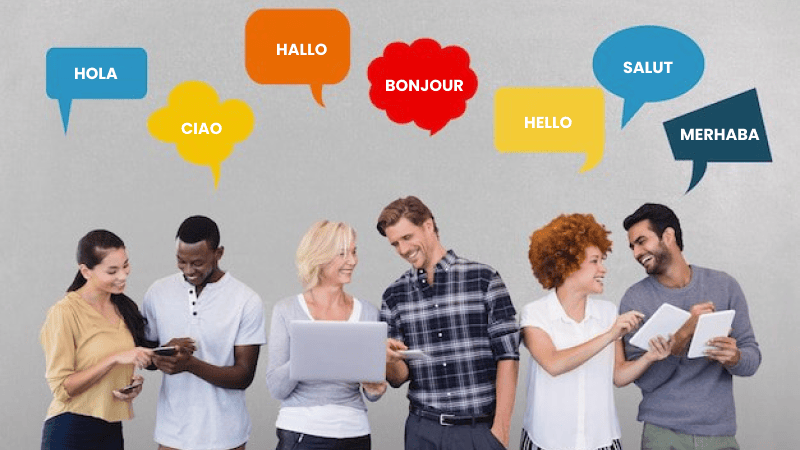 Crowd testing is a perfect solution for testing multilingual applications and services. It excellently fits the needs of small businesses, big companies, and market leaders for a number of reasons:
Access to diverse testers. You can get help from quality assurance professionals or beta testers from almost any country globally in Europe, the Americas, Africa, and Australia. 

Cost effective. No need to look for and hire QA experts in different countries, as well as spend time onboarding. With crowd testing, you can start cooperation with quality assurance professionals almost immediately and at a much lower cost to the organization. 

Real-world testers. None of the modern simulators or emulators can substitute real testers. If your app is checked by a human tester from a targeted country, you will get detailed and advanced testing results. 

Fast. Crowd testing is ready to offer help from professionals in different parts of the world anytime you need it. No waiting period is required to start cooperation. 

Scalability. You can engage as many professionals as needed in as many locations as needed without any limits.  

Unbiased feedback. Crowd testers can help you see your digital product from different angles and provide you with independent feedback. This will allow you to improve your app and make it more attractive for future customers. 

Dedicated assigned project manager who acts as a single point of contact for all communications and coordination and eliminates the need for the client to communicate with multiple testers individually, streamlining the communication process and reducing potential confusion or miscommunication.
How to Test Multilingual Support
Multilingual applications have tons of requirements and peculiarities that can hardly be fully covered by traditional testing methods, including in-house testing. The only solution that can easily fit all the QA needs of an internationally focused product is crowd testing. 
Crowd testing is the most accurate and result-driven service that will help you launch your digital product in a fast and reliable way. Get your application or website tested on real devices, operating systems, carriers, and locations, as well as receiving professional feedback from testers located in your actual target markets. 
Conclusion
Going global is a key target for many companies. Hitting new markets, attracting thousands of new visitors, and improving conversion can elevate your business to a new level, boost profits and increase brand awareness. 
However, the testing process of multilingual applications often has many challenges. Translation accuracy, technical issues, inability to get your app tested in real environments, and significant cultural differences between your target audiences might make the local QA teams get insufficient testing results. 
The only way to overcome all these testing obstacles is to use an up-to-date crowd testing service. Ubertesters is always ready to help you test your digital product and offer help from experienced testers in more than 130 countries. 
We have many other benefits you might need to know. Contact us at sales@ubertesters.com for more details.