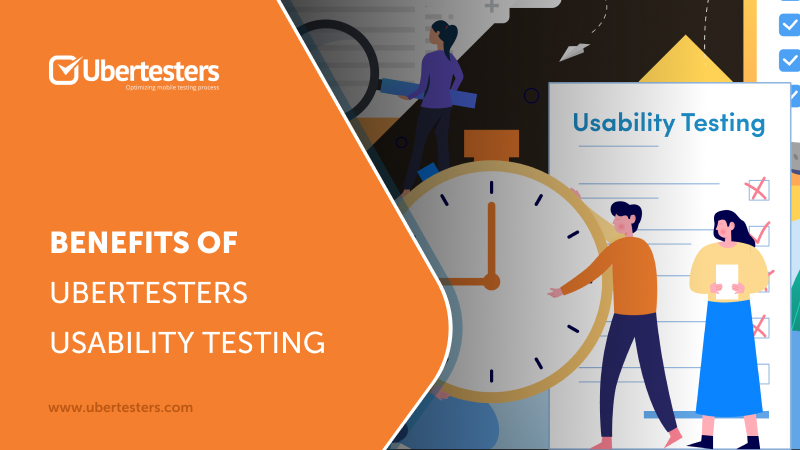 The QA (quality assurance) process is a complicated and layered process, where each member of the developing team is usually involved. Numerous developers, QA engineers, and project managers are testing the service from different sides and aspects to ensure its best possible quality. However, their efforts are usually not enough for making a diverse check-up of all the bugs, crashes, and weaknesses of the new solution. Further, there is a growing need for 'user experience' testing that is different from just finding bugs or crashes.
What do most companies do to make sure their product or service will meet the demands of customers and provide the best user experience? How to check whether the application will perfectly work on different devices and carriers? How to verify the product will work the same way in different geographies?  Companies hire crowd testers and use 'the power of the crowd' to perform a full circle of usability testing. 
Usability testing: the basic concepts 
Usability testing, also called product user testing, is a range of measures and tests performed by quality assurance professionals. Uberstesters user testing is meeting all the modern requirements of this type of testing, as well as offers all types of services for these purposes:
Comparative usability testing. QA professionals compare different platforms or services to discover both strong and weak points of the needed solutions. You can compare your product to the competitor's one or select the most fitting option between two designs, developed by your company. 

Explorative usability testing. Meeting the needs and requirements of the market is vital for the success of any product or service. A number of QAs will test your app on different devices, analyze the market, and highlight the functions to be included or improved in your product. You will be able to turn your app's flaws into real benefits before the final release. 

Usability evaluation. This type of testing includes a range of different services for a top-notch usability check. Along with a user-friendly design and easy-to-use functionality, this type of testing examines whether a service overall will meet the demands and expectations of customers. 

Post production usability testing: people think that usability testing is only critical in the pre-launch design phase. This is not true. A perfect product is repeatedly tested during every stage of the product life cycle.   
What is the Ubertesters Crowd Testing model?
Crowd testing is the preferred way to launch better digital products by performing large scale QA testing. The testing is done by a large group of global professional QAs with devices that conduct the testing "in-the-wild" and under real-life conditions. Crowd testing allows more people to participate in the testing process, with significantly lower cost to the organization, and in a much shorter lead-time when compared to the traditional in-house testing process.  
What extra options does Ubertesters offer? 
Testing on various types of devices. In case you want your app to have a brilliant look and performance on any gadget, it is important to test it on different devices. Virtual boxes are surely good but still can't substitute real devices. With the help of testing on real gadgets, you will definitely know how your service is operating on devices with different operating systems, network type, and size. 

Marketing tools. Many companies require testing apps exactly for a certain target audience. Ubertesters is proud of having thousands of expert QAs of various ages, gender, locations, and other parameters. Just describe the target audience and demographics you are looking for and get an advanced report in a few clicks. 

Negative testing. There is nothing new that users often do unexpected things when using the app. For example, they can tap the same button for too many times, enter invalid symbols or numbers, reload the app several times within the shortest terms, etc. Testing the main functions and options only will not be enough to provide a shiny customers' experience. Negative testing should always be a part of the best

usability testing cases. 

End user, non-biased mindset of a professional expert with subject matter expertise for the best and most relevant issue and user experience reporting 

Advanced reports. You can see the testing process performed by Ubertesters professionals in progress. The reports are all available round the clock.
It is worth mentioning that when hiring testers on our service, you are granted full access to the Ubertesters platform. The platform is full of unique features and options which you will not find anywhere else:
Over-the-air build distribution system for both iOS and Android in a single platform.  

Upload and manage multiple revisions. This allows enabling certain builds and granting different rights to the company's and external QA specialists. 

Monitoring bugs and crashes in real-time. This is extremely important for picking up a moment when the issue appeared, as well as fix it within the shortest terms. 

You can get screenshots that capture the issue and video recording of the bug itself to allow you to reproduce the bug in the fastest and most accurate way.  

Add new test cases. The QA is a long process, where new cases should be added when the new functionality is due to release. 

Keeping in touch with the testing progress. This option will help you to receive all the data about the detected bugs and crashes, as well as see all the necessary information in progress.
Why do most companies choose Ubertesters? 
You can get an independent view on your product or service after it has been successfully tested by hundreds of qualified quality assurance experts that you can trust.  

There are lots of unique opportunities that allow you to choose a perfect target audience according to numerous parameters. You will not need to pay more for this function

Thousands of different devices are all available 

Quick turnaround time of 48-72 hours on average. 

Each client receives a personal assigned project manager 

Top-notch platform with lots of unique functions suitable for any business

Managed reports and a support team available 24/7. 

Most cost-effective and flexible pricing model  
Still not sure whether usability testing is what you really need? Don't hesitate to contact us at sales@ubertesters.com