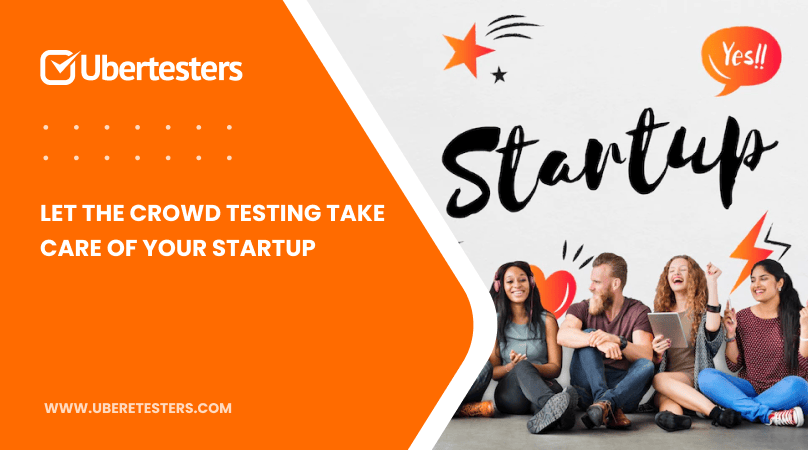 Founding a startup and launching its first product is usually a challenging process that requires attention to each detail, detailed preparation, excellent execution, and taking care of plenty of various product parameters. Most startup founders decide to begin using crowd testing to ensure their digital product is completely ready to meet the customers' needs and has excellent performance. But what is special about crowd testing as a service? Why do so many companies stick to this solution? Here is what you need to know about crowd testing for startups and its real benefits. 
Why Is It Crucial For the Startup to Find Bugs Before Release?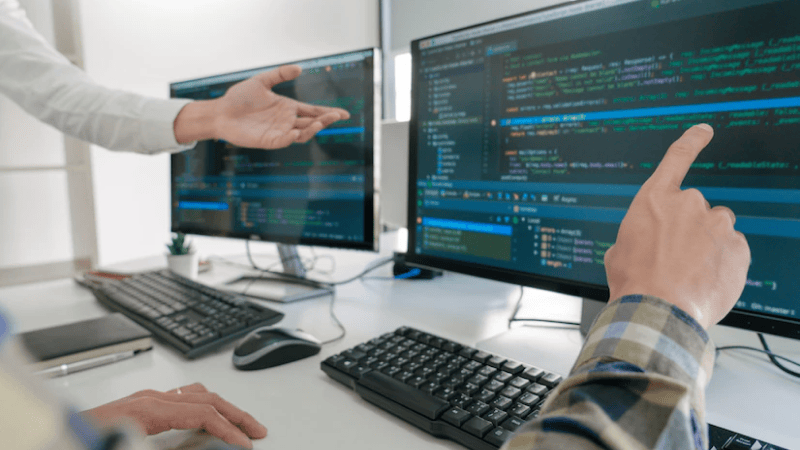 There is nothing new that the product's high quality is a king of the customer's satisfaction rate. Crowdsourced QA testing is used to make sure your digital solution has brilliant performance and is completely ready to hit the market and fit its target audience. However, what if you fail to find all the bugs and minor issues in your app? What if the 'user journey is not as obvious as you thought it is? What are the major risks you could face in this case? 
Product release delays
If you haven't used testing regularly during the product's development stage, chances are that you might suddenly detect serious bugs or vulnerabilities right before the release. As a result, you will need to reschedule the release date, fix all the issues, and initiate testing again. Missing deadlines is not good for any project, especially when it comes to a start-up company. 
The good news is that crowdsourced QA testing can help you avoid this common issue, by using continuous testing, and providing you with precise testing results during the development stage and before the release. Consequently, your product will be released on or before the deadline. 
Reputation damage
It is crucial to offer a product of top-notch quality to the customers. First, digital solutions that contain bugs, flaws, or any other imperfections usually make clients give up using them and switch to competitors' applications. Second, low-quality digital products will surely damage the company's reputation. 
When it comes to startups, launching products that are far from perfect might lead to the complete smash-up of a new business. Therefore, detecting all the bugs, UI/UX flaws, and other issues is vital for any startup product. 
Troubles with investors 
It is important to test well the MVP product before investing in the real product version in order to show the investors the 'proof of concept'. It doesn't matter if you have angel investors, or a large VC firm, if your MVP product fails to have an excellent performance, the project's investors might start having serious doubts about cooperation with your company.
Security issues
It often happens that startups focus on basic product features and fail to pay enough attention to security. However, this aspect is still one of the crucial ones to take into account before the release. Start-up crowd testing can identify all security weaknesses in your product and perform stress testing.
Crowdtesting vs Other Types of Testing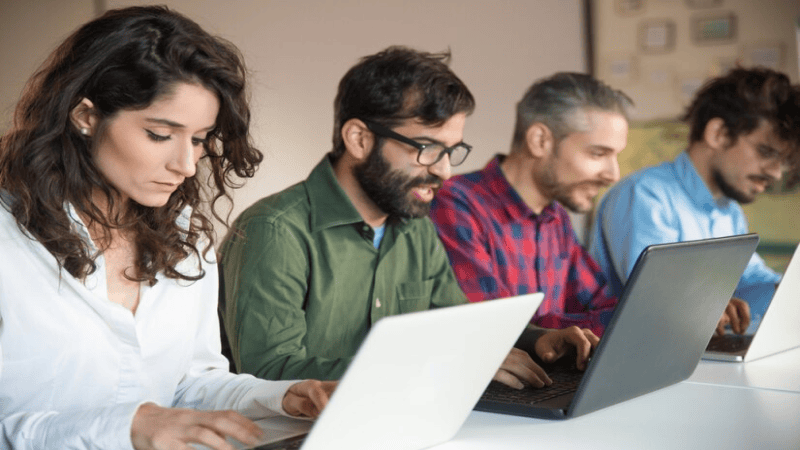 Some product startups stick to developers-only testing or use the in-house QA team to check the product's quality. This is one of the most common mistakes many new companies do. First, in-house testers and developers often lack the tools and resources to perform full-scale testing. Modern crowd testing services use the most up-to-date testing software and can test your product professionally.
Second, it is hardly possible to test a digital product in multiple environments, carriers, and devices with the in-house team only. Crowdtesting allows choosing the types of devices, locations, environments, and other necessary parameters according to the product needs. Especially if your target market is located in a different geographic area, it is crucial to test your product's behavior in a real-life environment using users and devices from your actual target market.  
Unlike crowdtesting, in-house testing will not provide you with an unbiased opinion about your product. If you would like to know all the real strengths and weaknesses of your application, it is better to ask independent crowd testers for help. 
Friends and Family Testing vs Crowdtesting 
Friends-and-family testing still takes place in the modern business environment. Some startup founders believe that by sharing their product with friends and family and asking them to provide feedback, they will get true, unbiased feedback. However, it can't substitute for professional testing. The fact is that the QA process is not only about checking how the functions work, it is also about exploring the product's behavior in various environments and under stress. Also, think about it, will your friends or family members say something bad about your product? 
Benefits of Crowd Testing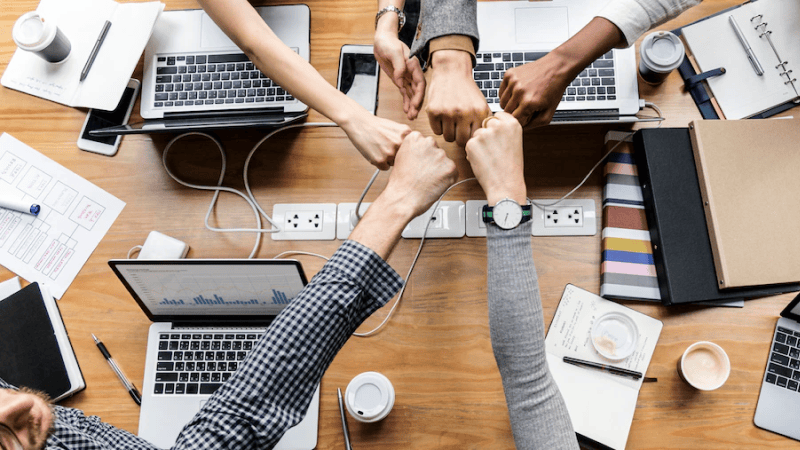 Any startup can take an advantage of using crowd testing. Here is a list of benefits you might get in this case: 
Saves budget and timing. Professional quality assurance will do their job fast and will provide you with advanced testing results before the release. You will have a chance to fix all the app's issues, attract more customers with a quality product, and avoid serious losses. 

Real users from the actual target market to provide real user feedback including user surveys. There is no emulator or simulator that can perform tests the same as human testers. To find out the real performance of your product, it is necessary to get it checked by real users on various devices, operating systems, carriers, and environments.  

Flexibility to every project's particular needs. Crowdtesting is a flexible solution that can be easily adapted to the needs of every project. That is why most startups use this service for professional testing. 

Fast

access to a

greater

pool of talent. No need to spend days and weeks looking for QA professionals, performing interviews, and onboarding. You can hire as many QA experts as needed in a matter of hours. 

New and unbiased perspective toward the product. Independent crowd testers are always ready to give you detailed unbiased opinions about your digital solution. 

A diverse set of specialized services. Not only crowdtesting offers expert QA services, but also a dedicated project manager and many other great benefits. 
How Should Testing for a Startup be Performed?
Performance test –

check if the software meets the required performance.

UX test –

explore the product's navigation features, its load time, user flow complexity, and other important parameters. 

Security test – detect vulnerabilities and security issues of a particular digital product. 
Conclusion
Startups usually face a larger number of risks before and during the product launch compared to big companies. It is crucial for a new company to avoid mistakes related to initial product and market validation, as well as when launching the first production version. The fact is that a startup might fail to attract an audience, gain a good reputation, and meet the expectations of the investors in case it offers an imperfect digital product. 
It is also worth mentioning that startups usually don't have the funding or the time to hire many in-house professionals. Therefore, crowd testing is the only real way to scale up or scale down the testing efforts just as needed in the most cost-effective way.
Want to know even more benefits of crowd testing? Contact us at sales@ubertesters.com for more details.