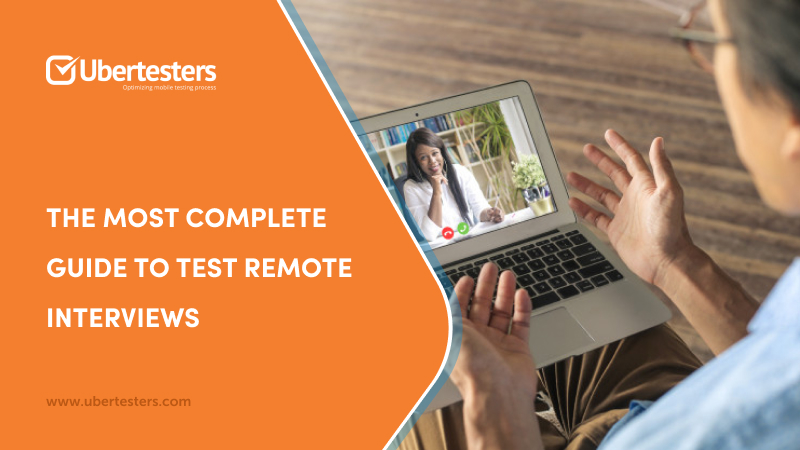 Detailed testing is a vital part of developing any digital product. Remote interviews are considered one of the most effective user-feedback methods to check your solution in a fast, focused, and brilliant way. However, not all business leaders realize the true benefits of executing this type of test. In this post, you will discover the core concepts of remote interviews, found out their advantages, and expected outcomes. 
What Is Remote Interviews Testing? 
Remote interviews are a remote usability testing process, where the beta testers and facilitators are in different geographical locations. Still, they share the same virtual location to perform remote usability tests and interviews. 
But is there any difference between remote usability videos and remote interviews? Sure! When testing your digital solution with the help of remote interviews, you always have an opportunity to communicate with testers in real-time. This allows the product owners to get the most precise and top-notch results, while the beta testing professionals can ask clarifying questions to complete their job within the shortest terms. 
Why You Need Remote Interview Testing 
There is nothing new that the time for testing is usually limited. Either you need to test your product during the development cycle or right before the release, you might be facing burning deadlines. Arranging in-person meetings or initiating in-house recruitment processes usually requires tons of time and effort. This way, remote interviews might become a life-saving solution for launching your digital product on time, while speaking to real users in your actual target market and get their feedback. 
Moreover, most solutions are focused on different audiences located in dozens of countries. In other words, your market is not limited to the ~200 km radius around your office. Therefore, you might need to test your product's performance in multiple locations. It is extremely complicated to have face-to-face interviews with 40 experts from 20 different countries. Fortunately, there is a nice solution to all these issues. Remote interview testing is a brilliant alternative to get your digital product tested by a crowd of beta testers located in different countries. They will act as the customers from your focus audience, providing you with all the localization and usability issues, as well as other weaknesses of your product.
Remote Interviews Testing: Your Benefits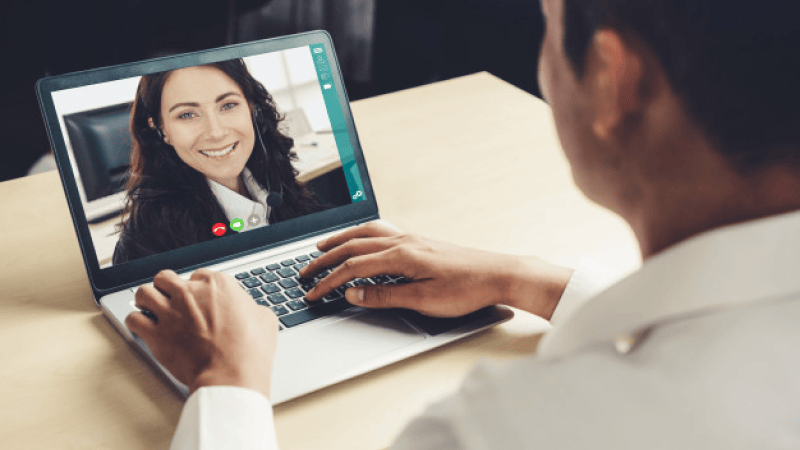 Cost-effective

: conducting remote tests with a certain number of beta testers located in different geographical locations is cheaper and much more effective than using traditional in-person testing that requires a lab environment. 

Communication with QA experts

: Although you are located in different areas geographically, you can discuss any questions and manage the process of testing your product in a real-time environment. 

An unlimited number of participants

. The testing process can also be scalable. It's up to you to decide how many beta testers will conduct extensive testing of your product. 

Immediate feedback

. You no longer need to wait for hours or even days to get the results of testing your solution. Now, you will get the feedback right during, and after the testing process immediately. 

More details

: If you decide to check your product by beta testers from different locations, you will get a more complex opinion about the strong points, weaknesses, and issues of your digital solution. Moreover, some bugs might appear in particular geo settings, so it is better to check your product's performance and features remotely from a wide number of locations. 

Flexibility:

Remote interview testing can be done at any stage of the product development cycle. You can start even before you have any UI in place to help in the very early product stages. Then you can conduct a similar interview at any step of the way. Gathering such essential feedback at the early stage will save on time, costs, and efforts later. 

Time-saving alternative

: Picking up professionals for remote interview testing is always less time-consuming than finding experts for in-person testing. 

Objective and practical results

: remote testing from different geographical locations allows receiving only true-to-life results since the participants are taking tests in natural environments. 

Safety

: Remote-based cooperation is one of the safest options during the global pandemic. You can get your digital product effectively examined by pro beta testers with no need to leave your home. 

Management overhead:

Remote interview service that includes project management services may reduce your management overhead significantly. It can be a logistical nightmare to build and interview a team of 20, 30, or 50 beta testers if you don't have professional help. 
How to Conduct Remote Interview Testing: Complete Checklist
Preparing for remote interview testing is easier than it might seem from the first glance. Following these simple tips will help you arrange the process in the most effective way. 
Recruit more beta testers
The wider your audience is, the higher the number of beta testers you might need. For example, if your solution is focused on users from North America, it might be a good idea to invite experts not only from the United States (and from a variety of states/regions) but from Canada, too. This way, you will get a clearer picture of your product's performance. 
Determine all necessary tests 
It might be a good idea to choose the features that the beta testers will need to perform. It is also necessary to come up with a particular order of tasks and prepare follow-up questions. 
Make a schedule
Scheduling is a perfect tool for organizing most business processes. Remote interview testing is not an exception to the rule. Keep in mind the differences in time zones and plan the procedure wisely. 
Make sure to have extra time 
It often happens that remote beta testers detect serious weaknesses during testing. Therefore, make sure you have some extra time to trace an issue. 
Choose the necessary metrics
What are the key indicators of your product's performance? It is better to share the details about the most important metrics with the beta testers before the session. For example, you might use satisfaction ratings, time on task, and others. 
Ask follow-up questions 
You will surely need to ask questions during and after the interview. As a result, you will get a clear picture of your solution's bugs, issues, and suggestions shared by professionals from different locations. 
How Can Crowd Testing Help With Remote Interviews?
Is it possible to perform testing, manage and guide a crowd of beta testers without leaving your home or office? Crowd testers can be an excellent solution to suit all these needs. 
Ubertesters is a leading crowdsourced testing service with thousands of professionals located in different parts of the world. These testers carry different devices and have demographic uniqueness. We will help you take a look inside your customer's head, as well as manage all the testing processes according to your needs. You will have an opportunity to communicate with beta testers directly, watch their actions during usability testing, and get the most up-to-date information about your product's performance in different locations.
The best part – our experienced project managers will handle the entire process for you. We will understand the need, the challenges, the target market specifics, and then handle the team recruitment, the interview tight scheduling, etc. All you need to do is show up at the pre-arranged scheduled time and start speaking with your tester.  
You can choose the number of beta testers, their locations, as well as the types of devices, operating systems, and carriers your audience is likely to be using. Further, we will help you build the questionnaire, the best time for testing, and even suggest the best location of testers to allow you maximum market coverage. As a result, you will receive detailed feedback on using your digital product from real users in different places. Contact us at sales@ubertesters.com for more information.