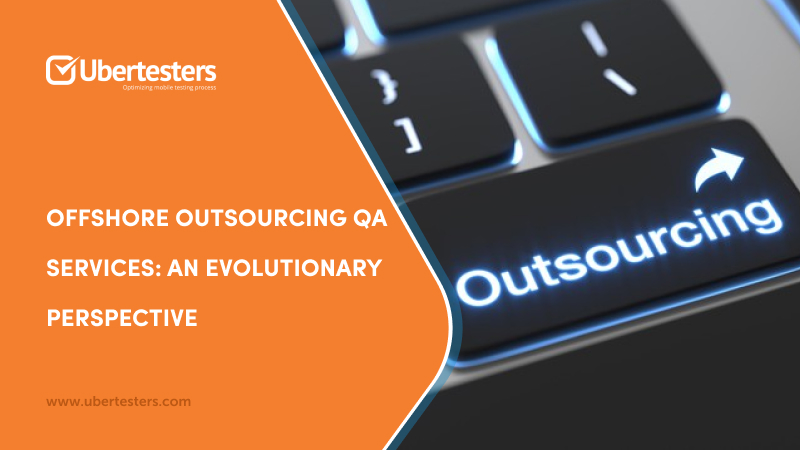 Earlier, outsourcing was mainly used to save costs while getting professional and budget-friendly help. However, the times changed. Currently, outsourcing is not just a way to hire IT experts for designing, developing, or testing your digital product or service. Now, it is an effective solution for advanced strategic management. Not only can you save money but also redirect energy, benefit from applying the most up-to-date technologies, and make use of labor and various resources. To put it short, the main purpose of outsourcing is achieving different business goals in a fast, easy, and cost-effective way. 
One of the best examples of using outsourcing services is software testing outsourcing. The fact is that when you outsource software testing, the final quality of the product or service is usually significantly improved. Moreover, it allows us to reduce various types of risks, cut down costs, improve time-to-market, and elevate the testing process of your business to a higher level. But are there any more reasons for software QA outsourcing? 
Why Outsource? 
QA outsourcing is one of the best ways to get brilliant yet affordable quality assurance testing services, use innovative automation utilities, speed up the process of software development in your company, and reduce the costs of your project. Furthermore, there are even more advantages of quality assurance you need to know. 
A Perfect QA Team 
There is nothing new that some business processes and activities should be scalable. However, hiring a QA engineer who will join your team to test a particular project often appears to be not cost-effective. Fortunately, you can always outsource some QA processes and get assistance from true professionals for less money. Moreover, you can always choose the number of QA experts you need for performing particular tasks. 
Shorter Development Circle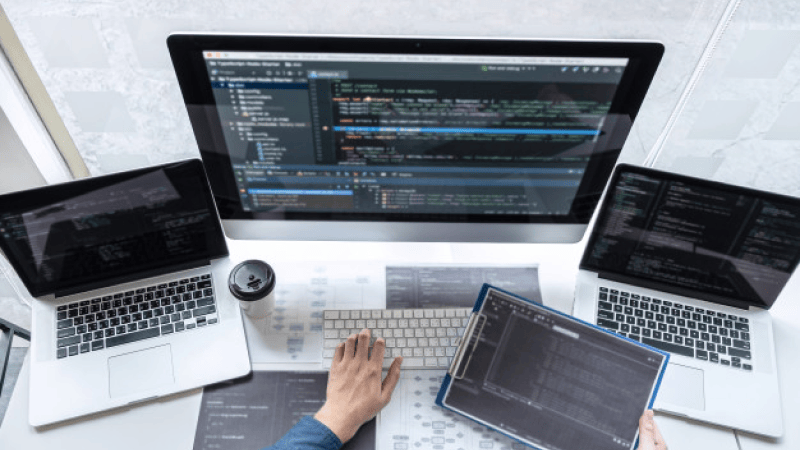 Not only outsourcing QA can make your development process more budget-friendly, but it can also help to speed it up. 
It is important to note that hiring a true professional usually requires tons of time, effort, and resources. In some cases, you might need to get pro-quality assurance testing services immediately but forced to wait for weeks until a new member of the team will start working at your company. However, this common issue can be easily solved by outsourcing QA. This way, you can get the help of expert testers right when you need it. For example, if you are having a burning deadline, outsourcing a QA team might be a perfect solution to get your digital product tested within the shortest terms. 
A Fresh Approach 
Many companies have in-house QA teams. However, it might be often necessary to get a professional view of your product or service from an independent, unbiased expert. This way, an outsourced QA team might provide you with a fresh approach on how to improve your digital solution. Moreover, having an extra pair of fresh eyes is always great for detecting various bugs and crashes your in-house testers might fail to notice.
Innovative Testing Tools 
In case you start using outsourced QA services, you will get access to a wide range of up-to-date and innovative testing software. There is no need to buy various testing tools and utilities that might be extremely pricy – your outsourced partner is likely to have been using them already. This way, you will get your solution tested with the most forefront software by the true experts for low costs. 
Reduced Management Effort 
This type of service also allows having an assigned project manager who will work with the entire outsourcing team. Therefore, you will not have your head dizzying from dozens of different management tasks. Moreover, you will not need to constantly track the performance of the experts in the team, check statuses of the most important tasks, or take part in every meeting of the team. 
Predictable Expenses 
When using outsourced QA services, you always know what you're paying for. Moreover, if you're planning to outsource software testing, you can easily plan your budget. Therefore, using outsourced quality assurance testing services allow businesses to arrange their development processes in the most effective and predictable way. 
Reduced Costs
One of the greatest benefits of outsourcing is the reduced costs required to having a team of professionals. The fact is that having an outsourcing QA team is much cheaper compared to hiring in-house quality assurance experts. You don't need to provide office space, training, social benefits, relocation package, and other perks to the new employee. This is in addition to the basic fact that the base cost per QA resource is much lower compared to the salaries in most Western countries. Moreover, when having an outsourced QA team, you can start working with experts within the shortest terms, complete your business goals faster, and generate more revenue much quicker. Becoming a leader or a powerful player in your niche is much easier when cooperating with a dedicated outsourced team.
An Ultimate Guide To Outsourcing QA
Choosing a company that will help you with testing your software might often appear to be challenging. There are lots of businesses you can choose from. But how to start cooperation with the most reliable player on the market of testing solutions? Here are some prompts on choosing the best service according to your needs. 
The Right Domain Expertise
There are dozens of development companies that offer QA services. However, quality assurance is not their main business. This means most chances are that testing will be done only as a by-product. Moreover, the quality of the service might appear to be far from perfect. Therefore, it is vital to choose a company whose core activity and the main focus is on QA solutions. This way, you will get your digital product tested by true professionals, with local management that 'eats and breaths' testing,  with the help of the most innovative and effective tools. 
Ask for proofs of the team's outsourcing success
These can be examples of the previous work or portfolio. Of course, it is better to choose a company with an impressive portfolio and excellent experience in testing services. This way, you are likely to get a premium quality service and get your digital product tested brilliantly. 
Cultural compatibility
It is also necessary to establish effective communication with the QA professionals and the company's management. It is a must to feel comfortable with both the QA team and with their management. Make sure they can speak your language, as well as they are open for discussion and productive cooperation. Do you feel an excellent rapport with them during the negotiation phase? How long does it take you to get the answers to your questions? Are they truly customer-oriented? Find the answers to all these questions when choosing the best company to cooperate with. 
Run a pilot first 
If you are not sure about your partner's level of services, it is better to start small. You can outsource testing for one of your minor products and analyze the results. If everything goes smoothly and you are completely satisfied with the quality of the testing done for you, consider initiating long-term cooperation. 
Spend less by paying more
The best advice here is not to pick up the cheapest services you can find on the market. In case you choose a solution for incredibly low cost, you might get low-quality testing. This way, the chances of losing money are extremely high. If the testers fail to detect serious bugs and crashes, your business might lose hundreds or even thousands of customers. Therefore, it is better to select a pricier but more quality service with better references.  
Ubertesters' Advantages
Ubertesters continues to be one of the leading software testing companies. We have been offering quality assurance services for years as our core business activity. Moreover, cooperating with Ubertesters will surely bring you lots of benefits: 
Boost the quality of your software

Get testing done within the shortest terms

Get access to innovative testing tools

Get your digital product tested for a reasonable cost

You can either use full-time outsourcing QA resources or use the power of crowd testers

When choosing crowd testing – get your software tested on real devices, carriers, and in different countries according to your target audience

Strict recruitment process of full-time QA team to make sure they are fully compatible with your requirements and corporate culture 

Get complete support of all development methodologies

We know QA! This is our core knowledge and expertise. 

We are truly nice people looking to work closely with you for the long term. 
Moreover, you may use our award-winning QA management platform for free, integrate with third-party bug tracking systems (you can choose any), and use custom logging. However, this list of advantages is not complete and we can offer much more to each customer.
Contact us at sales@ubertesters.com for more details.