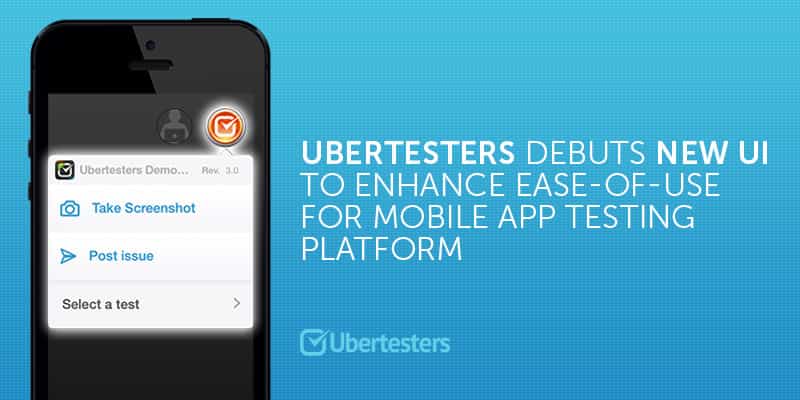 Ubertesters' comprehensive platform has a new UI for its client side to significantly improve the bug-reporting process and application view.
New York, July 24th, 2014, Ubertesters (www.ubertesters.com) the mobile application testing solutions company, today announced the general availability of its latest client SDK release featuring an all-new user interface (UI). Inspired by feedback from customers, Ubertesters designed the new UI to improve the bug-submission process, improve usability and increase productivity.
The Ubertesters client side allows the mobile testers to submit complete bugs reports to the developers from within the app itself including the ability to edit and mark the screenshot with the exact bug details. The new UI is focused on better user experience, making the bug submission process more intuitive and handy. Improved 'action' widget button is now floating around the app making the navigation much easier, does not interrupt the tester's view of the tested app, and simplifies the access to all used functions within the application.
The latest SDK release also includes many general fixes and improvements.
"The new and improved Ubertesters client's UI is a direct result of customers' feedback that drives on-going improvements within our product", said Ran Rachlin, CEO & co-founder of Ubertesters. "The latest UI enhancement is centered on significant improvement of the bug-submission ease-of-use for the tester, which as a result, allows the developers to receive a better bug record for a faster and more accurate bug reproduction to lead to an easier bug fix".
Mobile app developers are welcomed to join the platform and get all premium features for free for a limited time. Please sign-up at https://ubertesters.com.