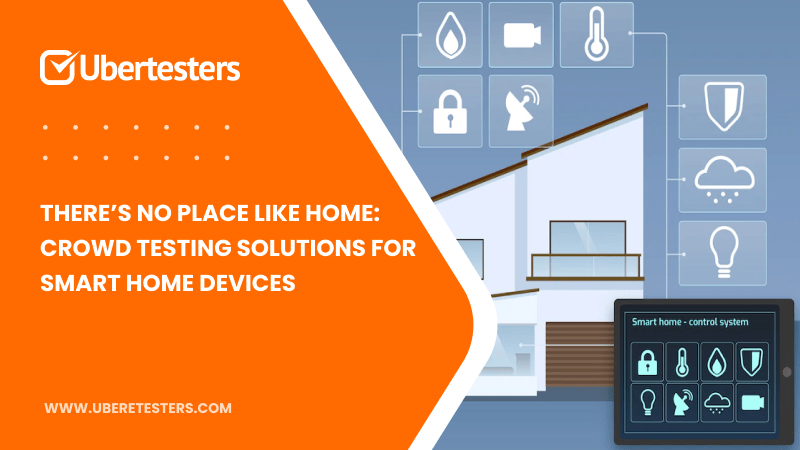 Connected homes are becoming a part of our lives. The number of people who want to use the most up-to-date smart technologies at their houses and apartments is growing at a steady rate.
So, what is smart home technology? It involves various types of devices, including wireless home appliances and gadgets. These devices can connect to your home Wi-Fi network and interact with each other, managed by a mobile app or connected smartphone. 
As a rule, all smart home systems have a smart speaker, operated by voice. You can adjust your home environment using voice commands and manage your schedules with no need to press a single button. 
According to the latest research, the market for smart home appliances will boom in the near future. Thus, it is likely to grow from US$33 billion in 2020 to US$92.72 billion in 2027. Moreover, all the market niches, including smart security systems, locks, video doorbells, washing machines, kitchen appliances, and other common devices will face new game-changers. Consequently, both small companies and big businesses will likely try to increase their market share in the smart home industry. But what is special about the smart home devices market? How to test a common connected home app? Let's dive a bit deeper into the world of this type of devices. 
Smart Home Technology 2022: Types Of Devices
 
So, what are the most popular smart solutions? The devices that use smart technologies can be divided into several categories. 
Appliances 
This category has one of the largest market shares. Air purifiers, air conditioners, refrigerators, washing machines, microwave ovens, and other kitchen gadgets are all included in this list. 
All these devices require completely different approaches to testing. The common thing here is to check the installation process and establish a connection to your smartphone. However, each device might require additional check-ups of advanced configuration, cooking methods, loading data from the database, correct acceptance of the voice commands, and many other unique features. IoT device testing of the products from this category requires an individual approach. 
Power Strips And Plugs 
Smart plugs can connect to your home Wi-Fi network and display on different smart home management apps, including Amazon Alexa and Google Assistant. 
As for the smart power strips, it is a complex of smart plugs and outlets, where each item can connect to a particular IoT device. 
As a rule, the installation of the power strips and plugs is a fast and easy process. However, testing these utilities in a combination with a smart home application might appear to be a true challenge. 
The reason is that most IoT appliances use plugs and power strips for effective operation. Consequently, it is essential to test the control buttons, configuration, and basic workflow of each gadget connected to smart plugs and power strips. The mobile application used for these purposes should have a flawless performance with no delays or interruptions to avoid any electricity losses or device damages. 
Smart Thermostat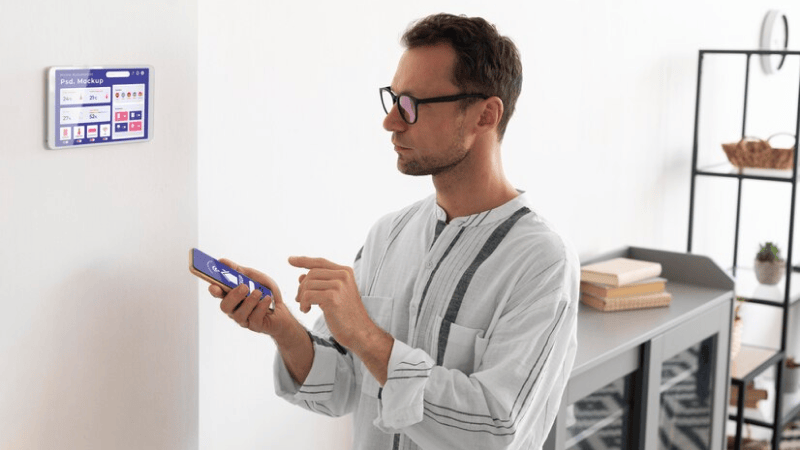 Smart thermostat is an essential part of most smart homes. It allows you to control the climate in your house, managing the heating and cooling systems. The core function of smart thermostats is an automatic and fully manageable temperature adjustment. 
If the smart thermostat is not working properly, it might cause significant inconveniences for the smart homeowners. 
Smart Lights
Smart bulbs are a handy alternative to traditional light bulbs that can perfectly fit existing sockets. Such bulbs can be controlled from a centralized location that give a home owner manage the lightning in the entire house remotely. 
Locks 
Smart locks are gaining popularity on the mass market of smart gadgets. These products should be tested in detail due to security reasons. Thus, it is crucial to make sure the voice controls, passwords, scanners, auto-lock options, and touchpads are working properly. Scheduling lock options is another important feature to check. 
Not to mention, any smart home app for using locks requires testing on various types of smartphones and operating systems.  Not only is it recommended to check whether your locks work well from your device, but it is also important to make sure it will not be unlocked by any third party. 
Video Doorbells
As for the doorbells, they have two basic features to check. These are the battery and camera. Both features should be managed by the app for home automation. Can you have a clear image from the camera on your mobile? Does voice control work properly? How does the doorbell integrate with other smart home appliances, like light bulbs and locks? Will you receive a notification if the battery on your doorbell dries out? QA professionals should get the answers to these questions and even more.
Security Systems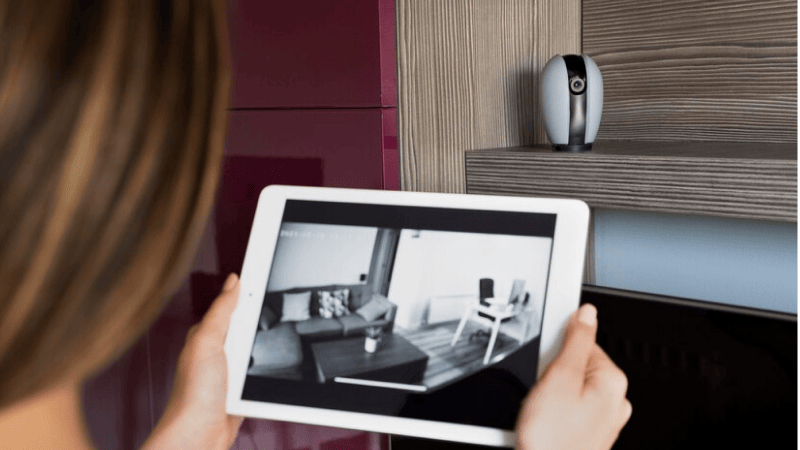 Security systems are usually an important part of smart homes. As a rule, these systems include a number of motion sensors, cameras, and other components. All of them compose a unique system connected to the user's smartphone. An IoT app that manages this system should pass a detailed check before the product launch. The common testing workflow includes checking overall settings, connections, add-on components, and backup options.
The Top Challenges Of Smart Home Devices Testing
The necessity to test devices across various Cloud IoT Platforms including AWS, IBM Watson, and Azure IoT, that don't speak to each other. 

IoT Data Protocol testing – communication protocols embedded on different platforms might vary (MQTT, XMPP, CoAP, AMQP, and many others.) It is crucial to make sure all the devices in the smart system use the same communication protocol.

Inefficient battery life of devices – it is important to test the battery-powered devices under different scenarios in real-life conditions to make sure their batteries last enough time to handle the needed operations. 

A whopping variety of different smart devices, each requires a particular testing approach;

Compatibility of different devices with each other;

An IoT app might have different performance when used on various smartphones or operating systems;

An opportunity to manage the certain devices using an application installed on several smartphones (all members of the family might want to use smart home appliances)     
How To Test A Smart Home System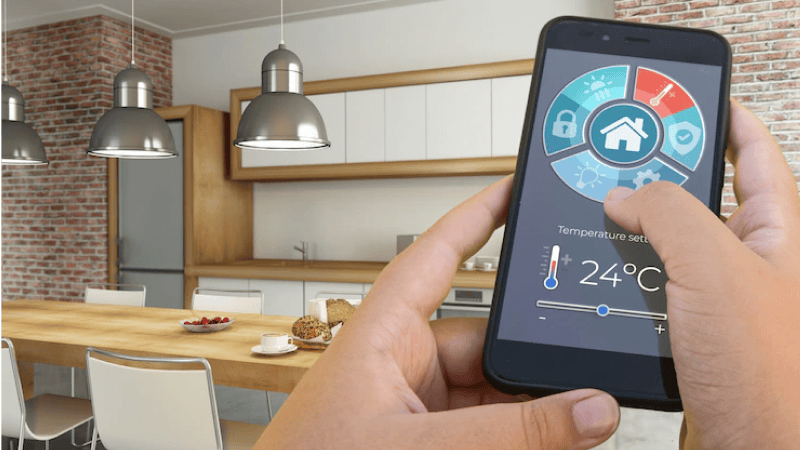 Usability testing – checking how the application responds to different users' actions. Make sure all the functions and options are working as supposed and have no bugs or crashes.
Functionality testing – verify whether the IoT app meets the software requirements and meets the expectations of users. 

Connectivity testing – advanced check on how fast and successful is the process of establishing a connection between the application and the connected devices, as well as how easy it is to add more members.  

Integration testing – checking all the modules of application, logically grouped together and tested as a solid system. 

Security testing – performing detailed tests on how the app will operate under stress, including low battery, connectivity issues, and the impact of third-party apps. 
It is also worth mentioning that different types of IoT devices might require additional types of testing depending on their basic functionality and extra features. Moreover, it is crucial to test each IoT application on a large number of devices and geographies. The reason is that smart homes in different countries might contain various types of plugs, differences in electricity, and other distinctions. 
Testing an application in different environments, including smartphone models, operating systems, carriers, and other extra parameters allows detecting more bugs, crashes, and weaknesses. As a result, it is possible to fix more issues and offer a top-notch digital product to the mass audience. 
How Ubertesters Can Help With IoT Testing? 
Advanced experience in testing IoT applications;

A large community of professional testers in over 120 countries;

The most up-to-date tools for testing IoT apps;

High-quality standards and excellent customer satisfaction rating.

Flexible and customized business models to fit your needs, budget and timeline. 

Experienced project managers to help you manage the entire process including test cases writing. 
Want to discover even more advantages? Contact us sales@ubertesters.com for more information.