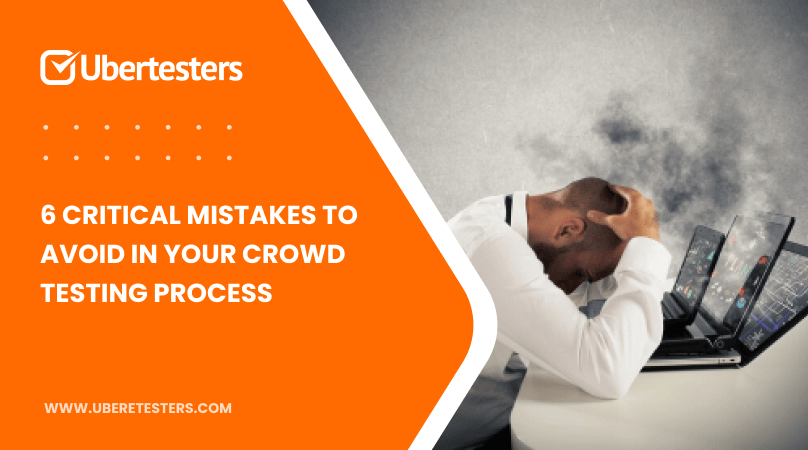 Crowd testing has become one of the crucial, and most preferable steps in the QA processes for most digital products. The reason is that crowd testing has an impressive number of advantages. 
First, it is a flexible solution that can be easily adapted to your needs. You can test your application on any of the chosen devices, carriers, operating systems, and locations. In other words, it is possible to scale up or scale down your testing cycles, and your testing process and get your digital product checked in environments that perfectly match the ones of your targeted audience. 
Second, crowd testing allows you to test your application on real devices. No virtual software, emulators, or other modern utilities could substitute checking your digital solution on a real gadget. To put it short, not only will you have an opportunity to test an app in the needed environment (under real-life conditions), but also make sure it performs well under a number of other additional parameters, including interaction with other applications and various devices settings. 
Third, it is a reliable solution that will allow you to get only proven testing results. All the tests are being recorded, and screenshots are being taken, so you can effortlessly track the appearance of any bugs or errors. This tactic can help you save the time of the developers who will work on fixing the app's issues. As a result, crowd testing can significantly save your costs. 
Forth, crowd testing is a fast and effective way to have a complete check-up of your application. Thousands of professionals located in different countries are open to cooperation. You no longer need to hire testers for your team but can have immediate help with the crowd testers. Test cycles can start in a matter of 24 hours from the kickoff time.  
Fifth, you have an opportunity to deal with true, experienced quality assurance experts, who understand the core principles of your business niche and app's specifications. Or, if needed, you can get beta testers to provide valuable user feedback on the product.  
Still, there are some common mistakes that occur in crowd testing environments. So, let's dive a bit deeper into the crowd testing space, and find out the list of issues you should avoid and the most effective ways to solve them.
Failure To Establish Clear And Understandable Tasks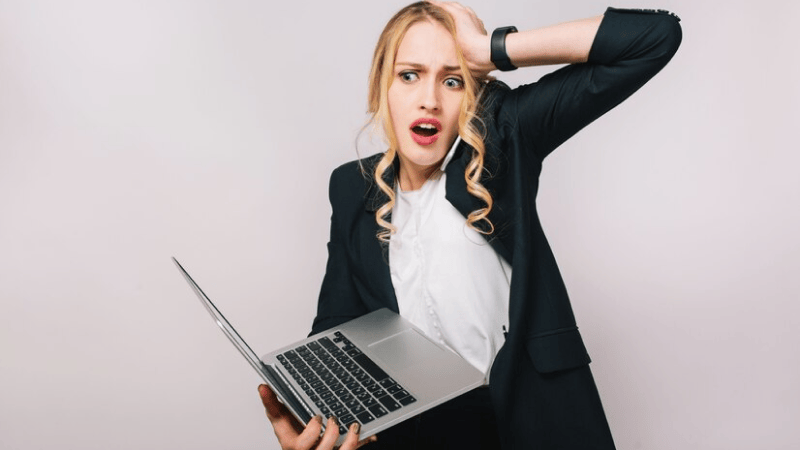 Any testing process should be carefully managed. One of the most important things that require your attention is setting precise and understandable tasks. 
If you would like to receive top-notch testing results and detect all the bugs or flaws in the UI/UX  in a particular field or process, it is necessary to set up only accurate and well-defined goals.
To avoid this issue, it is always good to share your needs and goals with all the participants of the crowd testing process. Especially the project manager that manages the test cycle. You might also need to detect all the blind spots in your digital product and describe the fields and processes that require a quality check. It is best to send detailed test cases, or at least a clear test flow so that the testers will know exactly what is required of them. 
Moreover, it is important to specify the locations, carriers, and operating systems you want your application to be checked. For example, if your app is targeted at the European market, there is no need to test it with crowd testers from Canada. All these aspects should be clarified before you start using crowd testing services. This will allow you to get only relevant results after each testing phase.
Incorrect Usage Of Tools 
Many critical mistakes are caused by the wrong usage of modern testing tools. For example, there is no need to use virtual machines for testing since the application can be easily tested in real-life environments by professional crowd testers. 
Furthermore, it is necessary to make sure you have enough testing tools to arrange a correct process of quality assurance, and the issue-reporting itself. The reason is that modern utilities allow the detection of bugs and errors faster and more effectively. Experienced professionals usually keep in touch with all the newest technologies that appear in the QA field. 
It is recommended to use only reliable crowd testing services with expert testers. This way, you will be sure your app is being checked using the most up-to-date tools. 
Hiring Wrong Testers
The QA experts might often have different specializations. Some professionals are focused on e-commerce apps, while others might have expertise in the gaming field, and others like to test a 'mystery shopper' type of flow. When looking for testers, it is better to double-check whether their specializations fit your app's niche. 
For example, if you have a modern video app designed for young people and teenagers, it is vital to find testers who keep in touch with all the modern trends in the media field. All participants in the testing process should have experience related to your industry. 
Have A Blurred Vision Of The Targeted Audience 
When choosing testers for your application, always keep the target audience in mind.
To avoid many common errors in software testing, companies and business owners usually need to provide all the needed information about their key audience, major competitors, and goals to the crowd testing professionals. 
In case a QA team obtains all the fundamental data and analytics about the app, the process of testing will be significantly improved and simplified. The crowd testing experts will have a deeper understanding of the digital product and are likely to demonstrate impressive testing results. Consequently, businesses can significantly benefit from making its application much better. 
Lack Of Communication 
Crowd testers, project managers, client representatives, and other participants in the QA process should work as a solid organism. The reason is that the key to successful testing is a productive interaction between all experts. Crowd testers should have an opportunity to share their thoughts and suggestions.
To avoid mistakes in any testing phase, it is crucial not only to detect bugs and report them. The team should think about the overall quality of the product and voice any issues that might occur when using it. The test process must encourage all crowd testers to share their views, ideas, and propositions, and don't limit them to finding bugs only. Further, the client's representative must be available to address any show-stoppers that the testers experience while testing in order not to pause the test cycle.  
Conducting Only One Testing Phase 
As a rule, performing the one and only testing phase is not enough for finding all the errors, bugs, and product weaknesses. Most products should pass a standard QA procedure, including Unit, Integration, System, and Acceptance tests. 
The fact is that the development life cycle implies not only testing the final product but also checking the software's performance at different stages. It is also worth mentioning that after the testing cycle is completed and the bugs are detected and fixed, it is crucial to run re-tests on the entire system. In many cases, new bugs and errors might be still found. 
Furthermore, it is important to perform regression testing each time that new functionality was added, as well as prior to the product release. This strategy will allow you to make sure that no other parts of the software were damaged. 
In case the quality assurance team fails to pay attention to any of these stages, the entire quality of the application faces serious risks. 
How Can Ubertesters Help You With Crowd Testing? 
To avoid such critical mistakes one should choose a crowd testing company with an excellent reputation and history (Ubertsters has been doing it for 8+ years.) We are proud to have hundreds of satisfied customers in numerous fields and areas. Our company has been successfully cooperating over the years both with large Fortune500 companies and small startups, offering the most effective business models. 
We have a deep understanding of the mistakes young companies often make and know how to avoid many of them. Our experts will help you get a perfectly tested, fresh, up-to-date, and bug-free digital product. Being a 100% effective solution, crowd testing will allow you to understand whether your targeted audience will be satisfied with using your product. 
Ubertesters also have a team of experienced project managers who will help you organize and scale your testing process in the fastest and the most cost-effective way, while the community of QA professionals will do their best to provide you with the most advanced information about the bugs, crashes, errors, critical mistakes, and other weaknesses of your application. 
In addition, Ubertesters offers:  
A large community of certified and professional digital testers in more than 120 counties;

Advanced and professional help with the mobile app, website, desktop app, live stream, and IoT device testing; 

All types of testing available, including exploratory, UI, localization, regression, and other types of testing;

Focus on the needs of each customer.
However, these are not all our benefits. Want to get more advantages? Contact us at sales@ubertesters.com for more information.