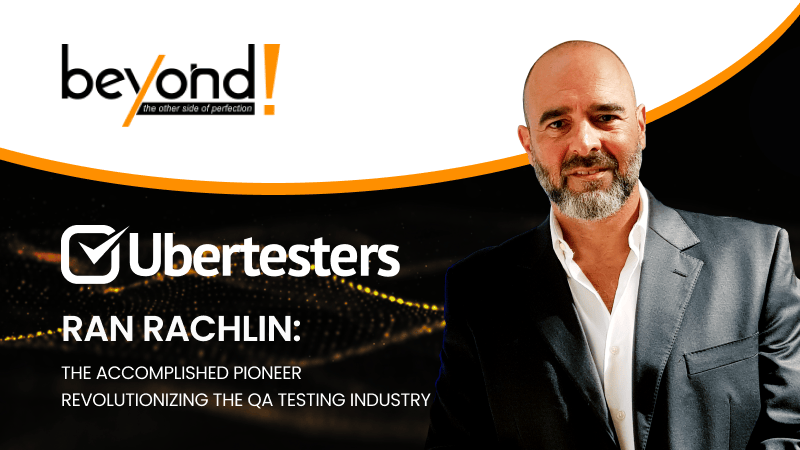 We are proud and honored to announce that the leading magazine "Beyond Exclamation", chose Ubertesters' CEO, Ran Rachlin, as one of "The 10 Most Revolutionary Business Leaders Overcoming the Pandemic".
Beyond Exclamation Magazine shares the stories of creative minds who are driven to motivate their readers by putting together inspiring success stories of influential business people with a spotlight on their business.
Ran explained how to become an effective leader with a global view, as well as how Ubertesters grew during the pandemic. Ubertesters' offshore services and crowd testing services received a positive response since many companies are experiencing great challenges in recruiting talented people, therefore, looking for external help with Ubertesters to help solve their QA needs.
To read the full interview: https://beyondexclamation.com/ran-rachlin-the-accomplished-pioneer-revolutionizing-the-qa-testing-industry/