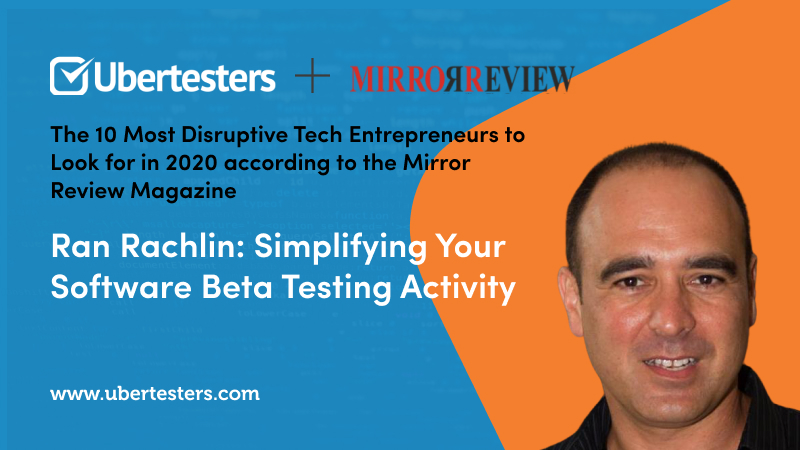 We are proud and honored to announce that the leading magazine for technologies and business people, "Mirror Review", chose Ubertesters' CEO, Ran Rachlin, as one of "The 10 Most Disruptive Tech Entrepreneurs to Look for in 2020".
As part of this nomination the editorial team of the magazine held an interview with Ran to discuss many 'burning' issues.
The interview includes many insights about Ran's global management experience, as well as the latest increasing demand in outsourcing tech, working under COVID-19's new reality, and taking care of your team.
To read the full interview https://www.mirrorreview.com/ran-rachlin-simplifying-ubertesters/