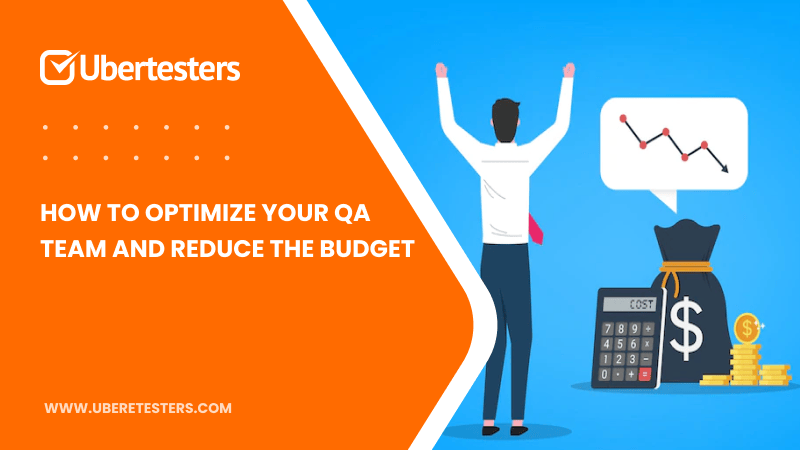 QA management has always been a challenging niche. Many companies require optimizing their testing teams to reduce the budget but to remain on the same level of effectiveness. But is it the most up-to-date approach to testing and improving QA? How to find a healthy balance for testing when it comes to managing the software development budget? It's time to discover more about how to reduce the cost of quality assurance for your company in this post. 
Before you start optimizing your budget, it's important to discover the main expenses that are taken into account when forming the QA budget. Here is a list of expenses most companies are usually focused on during the budget-setting procedure. 
Gross salary, social benefits, and perks for QA staff. 

Cost of insurance of the employees such as professional liability and workers compensation.

General overhead costs that are related to the in-house team of employees. This includes office space, office supplies, food purchases, computer and internet expenses (essential required equipment such as PCs, devices, off-the-shelf software, online fees, etc.) 

QA Tools. It is crucial to use only the most up-to-date QA tools for maximum productivity and better testing results. 
The volume of expenses on testing and QA takes a considerable part of the company's budget, usually the R&D and engineering department budget. Consequently, most businesses are looking for QA process improvements and the most efficient ways to reduce costs. 
Most Effective Ways To Cutting QA Costs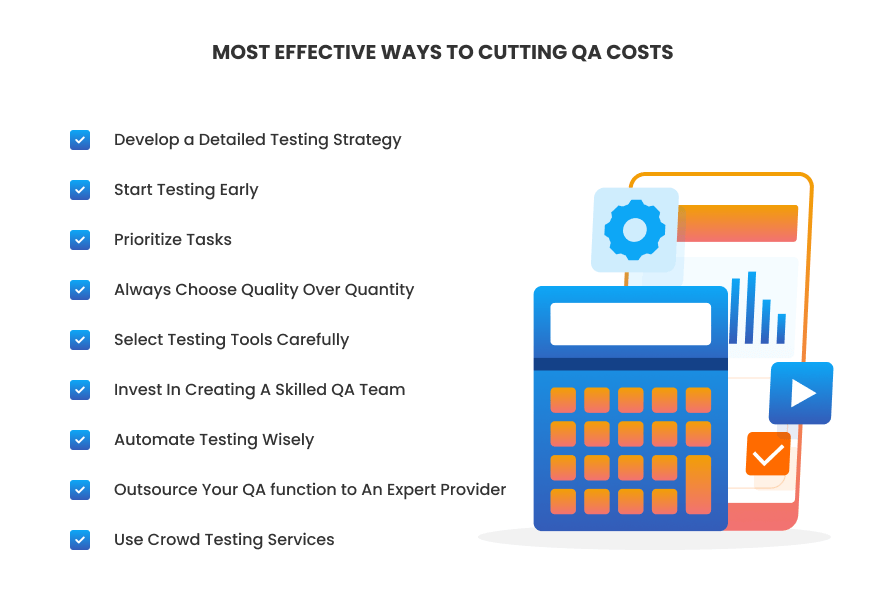 Cutting QA costs is one of the common strategies for optimizing the company's costs. However, it is crucial to do it in an accurate way not to harm the final quality of the product. So, how to reduce the cost of quality assurance (QA) in software testing? 
Develop a Detailed Testing Strategy
Developing a detailed testing strategy will help understand where you want to be and what are your goals. It will allow you to organize the QA process in the most effective way, avoid extra expenses, and optimize the testing budget according to specific goals. An advanced testing strategy usually contains these points:
Defining the main objectives for testing.

Investigating the main industry standards you need to follow.

Identifying the key business issues to focus on.

Delegating exact roles and responsibilities to each member of the QA team.

Choosing the most innovative and effective testing software. 

Clarifying the list of possible risks and the proven ways to leverage them.
Start Testing Early 
It is crucial to test early in the development life cycle. If you can identify the bugs and crashes as early as possible in the release cycle, you will have an opportunity to save a lot of rework and re-tests and time.
Prioritize Tasks 
Some bugs and software imperfections might have a dramatic impact on the customers' satisfaction rate when using your digital product. These issues should be fixed immediately. As for the minor issues, they might be pushed to a new sprint in case you lack time or resources during the current one.  
Always Choose Quality Over Quantity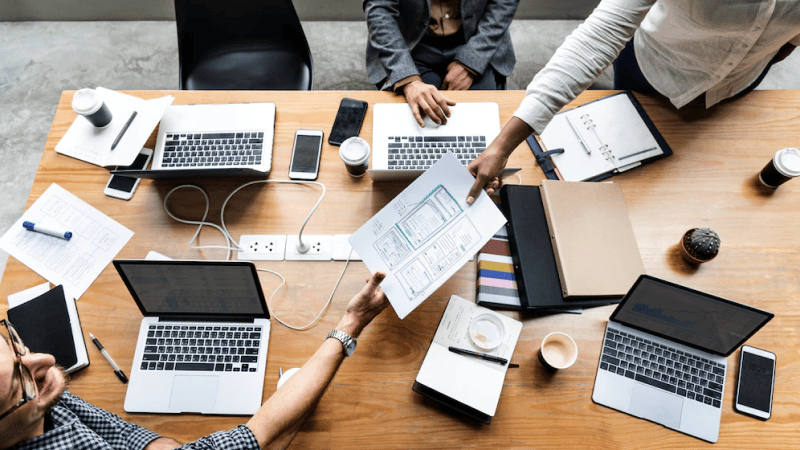 It is important to choose only the most effective software (regardless of its price) rather than stick to several cheap old-school testing tools. The reason is that in most cases, using outdated software might fail to detect bugs, as well as perform in a fast and effective way. In addition, it is better to invest in better and more quality QA people and see large savings over time.  
          – Select Testing Tools Carefully 
New tools and utilities for testing are constantly hitting the market. It is important to keep in touch with the latest innovations in QA and use only the most up-to-date and effective solutions in your testing process. You might also benefit from using open-source tools to track bugs. These open-source tools cost nothing, yet are extremely efficient in most cases. 
          – Invest In Creating A Skilled QA Team
When it comes to hiring an in-house QA team, choosing the least costly alternative might bring you fewer quality results over time. In other words, it's usually better to pay a little more to a qualified team member to save costs over time. Or, as an alternative, use extremely skilled QA members from offshore resources on a remote basis to allow you to get high quality for a lower cost. 
Automate Testing Wisely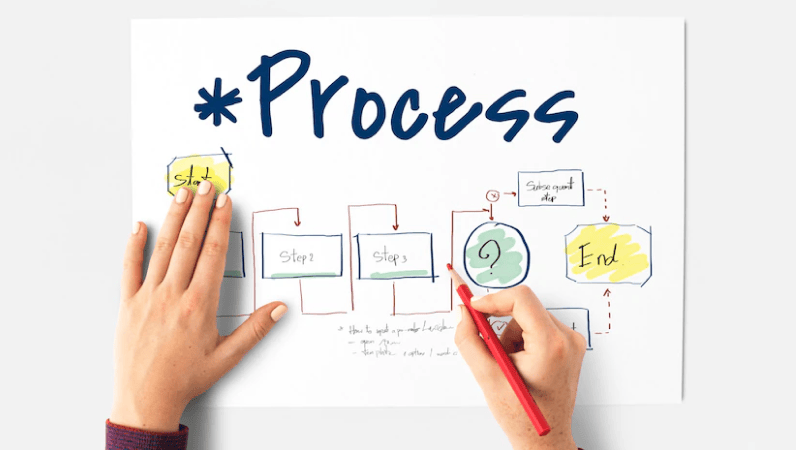 Bringing automation to your QA process can help companies significantly reduce their costs in the future. The reason is that this solution will allow you to decrease the number of manual testers and costs required for maintaining the QA process. Moving to automation in the long term is a great option to cut your testing expenses. Keep in mind though that in the beginning, it might cost more to start the process, however, it will have a good effect in the future.  
Outsource Your QA function to An Expert Provider
The first thing many companies do is reduce the workforce and internal QA resources. This might lead to quality issues and major delays with the planned releases. Therefore you should consider outsourcing your QA team to lower costs countries.
Use Crowd Testing Services 
How to improve your QA process in software testing? Use Crowd testing services before each major release and enjoy the power of the crowd. What are these advantages? You can choose as many testers as needed to perform particular tasks, check your product on various devices, operating systems, and environments in real-life conditions, and bring the entire testing process to a higher level. Crowd testing allows you to scale up or scale down your QA team just when needed and therefore control your budget wisely. 
How Does Ubertesters Help Save Money For Its Clients?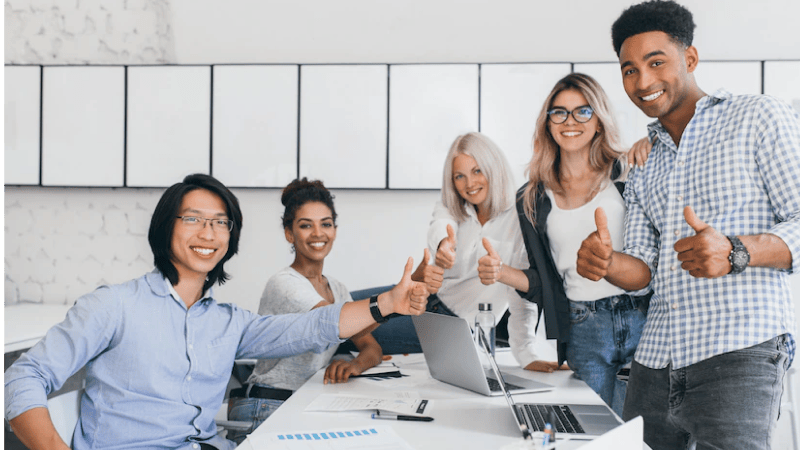 There are several options to manage and strengthen your QA team. Let's review the list of the most popular alternatives, and analyze the pros and cons of each such alternative:
In-house QA
Hiring an in-house QA means having an extra full-time employee in your team. Although this solution might strengthen your testing team, it usually requires much time, effort, and money. 
Pros:
Train an employee according to a particular project's needs

Develop your own team and get excellent testing results
Cons: 
Much time is required for hiring and onboarding

Extra costs for paying insurance, vacation, sick leaves, and purchasing hardware and software for a new employee

In many Western locations, the average base salary is extremely high when compared to lower-cost countries 
Using specialized companies to find offshore QA experts on a full-time outsourcing basis is a more common measure of optimizing teams. The fact is that cooperation with these companies might help you find very skillful professionals in a fast, cost-effective, and easy way. 
Pros:
No need to hire a full-time employee on your own

Much lower cost than onshore rates

Get access to expert resources

QA professionals can be involved in the testing process within the shortest terms

You get a new unbiased perspective from a "3rd party" QA expert to maintain objectivity that will improve the overall quality of your software product
Cons:
Sometimes there is a need for a longer time to specify all your requirements

Doesn't fit all types of businesses



Crowd testing
Crowd testing is about letting many QA professionals test your digital products in real-world conditions. You can hire as many testers as needed anytime with a variety of different devices and browsers, all at the fraction of the cost when compared to the other alternatives. Therefore, crowd testing is the most flexible and budget-friendly solution on the list. 
Pros: 
Get expert QA help just when needed

Reasonable costs – you can hire as many professionals as needed

An unbiased view of your digital product's performance

Better testing – your application can be checked on multiple real devices and environments

Advanced testing results that are received from a chosen number of professionals from all over the world (or particular countries, depending on your needs)

All types of testing are available to suit various project's needs and cover checking all the required functionality

Get the help of a dedicated project manager for a more effective QA process 
Cons:
Managing and tracking results might be difficult if you hire a large number of QA experts.

Since there are many testers in each cycle, sometimes you get "duplicates"
Ubertesters specializes in QA services by offering both offshore outsourcing for remote employees on a full-time basis, as well as crowd testing services. Although we can't assist you in finding your in-house QA professionals, we can definitely help you with both outsourcing and crowd testing alternatives that are more popular options for cutting costs while optimizing QA teams. 
Using a single partner for the offshore QA team and crowd testing will allow you to get a significant reduction in your QA budget.
Final Words 
It is still important to keep in mind that cost savings are important but not at the cost of quality. You must develop KPIs and measure the ROI over time to ensure you don't compromise the quality of the product just to reduce costs. 
The best way is to use crowd testing together with outsourcing your QA team of full-time QA people. This solution remains the most budget-friendly and effective option for cutting your testing costs. This service is highly valued by both small companies and big businesses working in completely different niches. Therefore, your company might initiate cooperation with a crowd testing service regardless of its size and business area. 
Want to explore even more about our benefits? Contact us sales@ubertesters.com for more information.