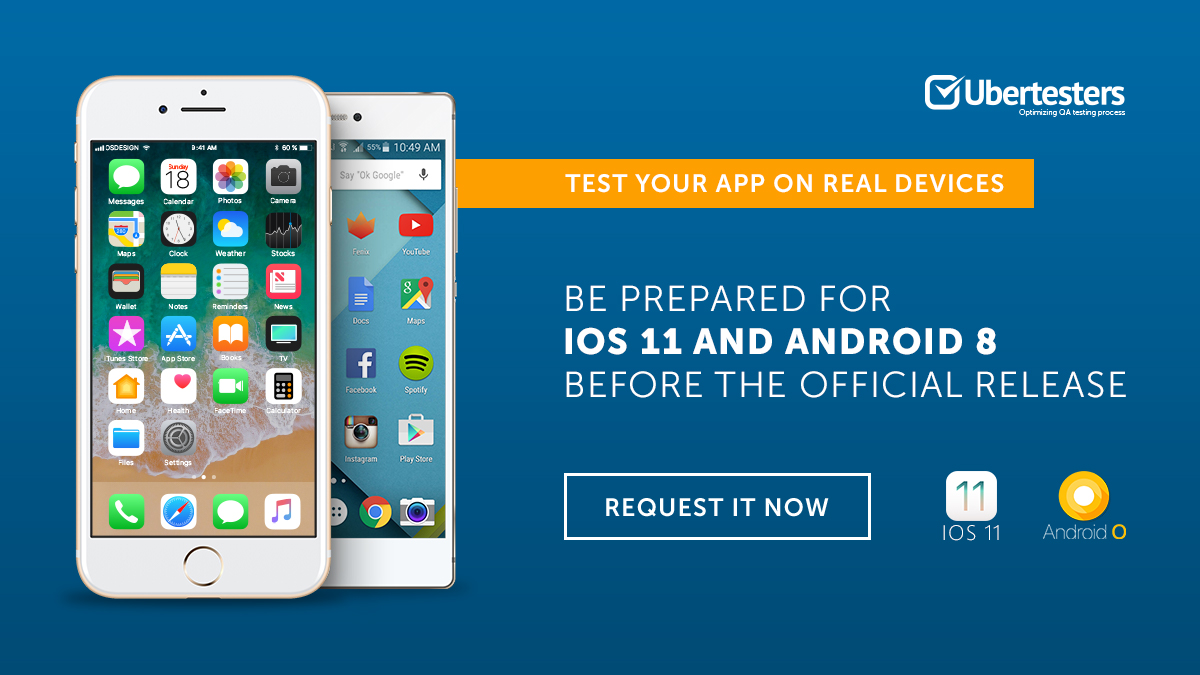 The new iOS 11 beta and Android 8 beta are about to hit the market in September and the beta versions are already available.
Are you willing to take the risk that your apps won't work well with these new OSs?
Ready to test it?
With Ubertesters there are no doubts!
Simply use our crowd of real testers with real devices to test your apps with these new OS versions and launch your product with confidence.
Start using Ubertesters' crowd testing service NOW and be sure that your products work properly!