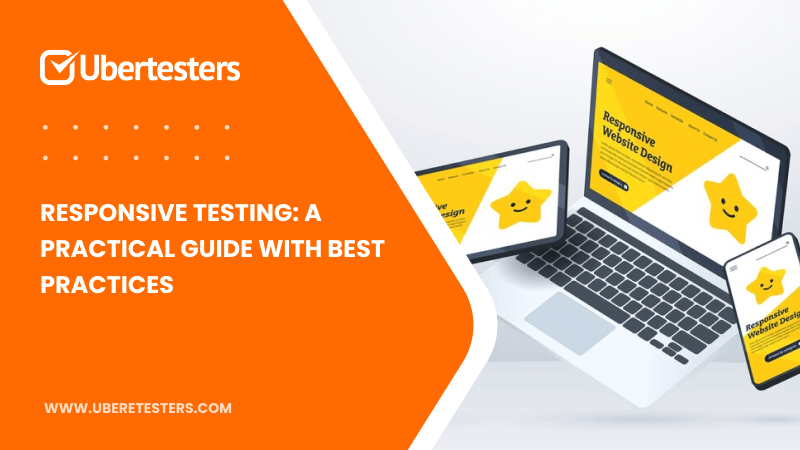 The times when using desktop computers only for finding information has gone. Now, millions of people use their smartphones, laptops, tablets, and smartwatches to access the needed info in a matter of seconds. 
To remain successful, any digital product should have a perfect performance on any type of device. But how can you make sure your solution works great in different environments? Why do most companies pay extra attention to responsive design testing across devices? What is mobile-friendly website testing? Find out more information about the most up-to-date approaches to responsive design testing below. 
What Is Responsive Web Design?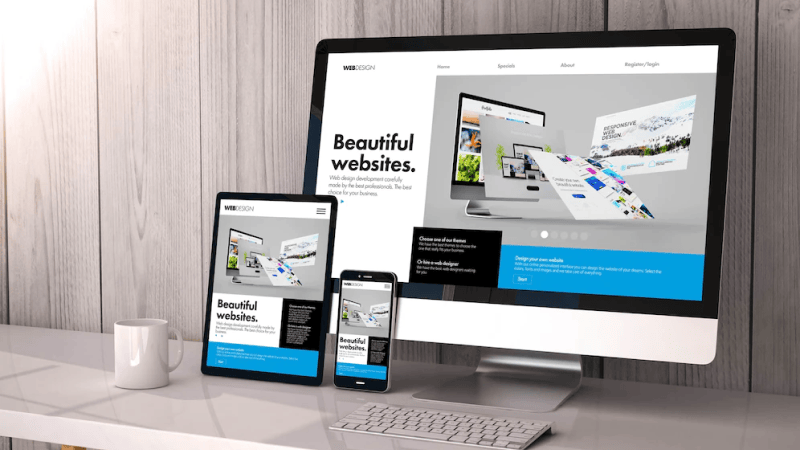 Mobile responsive web design is an approach followed in website development to give users a decent viewing experience regardless of the device they are using – mobile, tablet, or desktop. In other words, a digital product should have excellent performance on any type of device, browser, and operating system. 
It is crucial to view websites on different screen sizes to make sure it will meet the expectations of the customer using a particular device. What is more, browsers of different versions, OS versions, smartphone models, and other parameters also have a significant impact on how a website will be visible on the device screen. 
However, not only a fully responsive website provides a positive user experience. Google and other popular search engines give priority to mobile-friendly sites in their search results. So, if you want to attract more visitors and customers to your website, boost sales, increase brand awareness of your product, and improve website SEO, it is important to check websites on different devices. 
Responsive Testing: Basic Concepts 
Mobile responsive web design testing is performed to ensure a seamless experience across different digital devices, screen resolutions, and platforms. All the information available on the website, including content, fonts, images, videos, links, and others should be tested for their appearance before the release. 
The fact is that the same website might often look different on various types of devices. To avoid any shabby fonts, too big/small/broken images, and failures to display content and video, as well as other design imperfections, it is vital to focus on website responsive testing. 
It is also worth mentioning that testing should be performed not only on different browsers but also on various operating systems and devices. 
All in all, mobile responsive web design testing will easily help you avoid these common issues:
Challenges Of Responsive Testing and Possible Solutions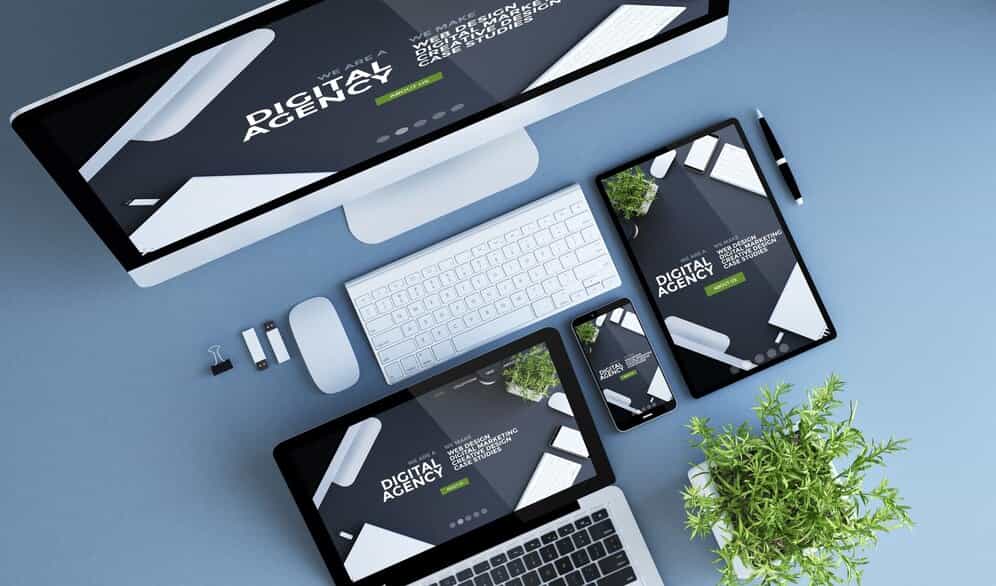 Testing website on different devices is a complicated process that requires a complex approach and the necessity to pay attention to dozens of various parameters. 
There are many responsive design testing tools available on the market, but, in most cases, these utilities won't reflect a clear picture of how your website will look on various types of devices. For example, a common responsive website checker can't test your website on various smartphones, operating systems, and cover most modern gadgets. 
For these purposes, it is crucial to use only real devices. It means that real people should test your website on their smartphones, tablets, and laptops to make sure your digital solution works properly. 
One of the biggest challenges of responsive testing is finding a proper testing environment. How can you test your site on hundreds of different smartphones, laptops, and other gadgets with different screens and functionality? The only way to solve this common issue is to use the power of crowd testers. Crowdtesting will allow you to hire as many testers as needed and test your digital product in 100% real-life environments.
The lack of an automation framework is another significant difficulty most companies face when it comes to responsive testing. The good news is that crowdtesting might help you in this case, too. This solution will allow you receive precise results within the shortest terms by using the most up-to-date automation solutions. 
The misleading design might become another difficulty for those working on the website resolution testing. To avoid this issue, it is better to start using professional crowdtesting services in the early stages of the development process. This way, all the design issues will be detected before the product goes live. 
How Soon In The SDLC Should We Start Testing?
More than 60% of web traffic comes from mobile devices. Therefore, any website should have flawless performance on any type of modern smartphone. As soon as the company has a basic website design, it's time to start testing for responsiveness. In other words, the earlier you initiate website device testing, the better. This approach will help companies avoid costly mistakes at later stages of development. 
Tips For Responsive Testing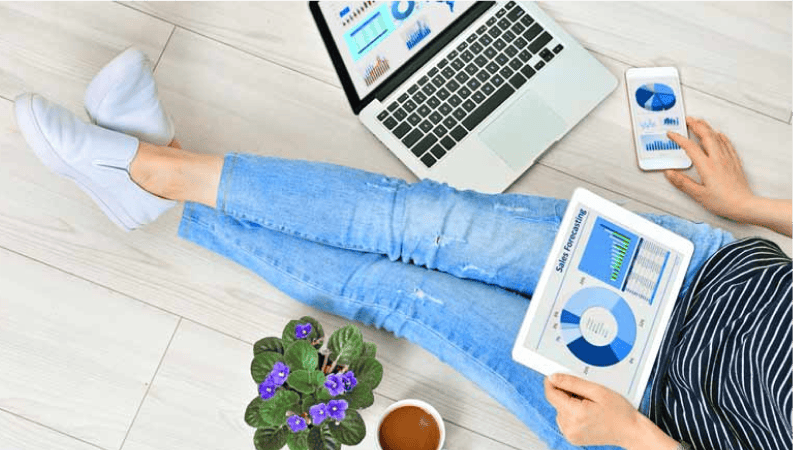 To bring your responsive testing efforts to a new level, it might be good to focus on these aspects:
Choose the correct devices and browsers for testing. It is important to test your digital product on both the most up-to-date and the most popular devices, browsers, and versions of operating systems.

Don't forget about desktop devices. Laptops of different models are widely used by millions of users. Make sure your website looks good not only on smartphones but on laptops too. Parallel testing will be a good solution in this case. 

Update your list of environments for testing regularly. New smartphones, browser versions, and OS versions constantly hit the market, and your website should be still working well in these new conditions. 

Avoid using automated testing only. A real person should perform different types of testing to detect visual bugs and issues that can't be identified by automated tools. 

Dive into real-user conditions. It is good to check your app in flexible environments. For example, test your product in different network conditions, background activities, and locations. 
Why Crowdtesting Is Good For Responsive Testing 
Crowdtesting remains the only 100% effective solution for advanced responsive testing. The fact is that it has unlimited capabilities – you can hire as many professional QAs or beta testers with different devices as needed. This allows testing any digital product in real-life environments. 
Furthermore, crowdtesting is about choosing any type of device, model, operating system, carrier, browser, and other additional parameters for productive testing. Since it is a flexible solution, you can use crowdtesting at any stage of the development process. 
It is important to note that crowdtesting is a budget-friendly service with countless advantages. It can help you identify all the flaws and bugs before the release and receive expert feedback on how to make your product better. This tactic allows you to save money, create a website of higher quality, and get more visitors. 
To summarize, crowd testing is the most flexible, cost-effective solution to allow your testing process to be more scalable and efficient for better responsive testing results. 
Conclusion
The modern world is switching to using mostly mobile devices. The number of people who use only smartphones in their daily life is constantly growing. Therefore, a website that fails to be responsive on various types of devices will cause businesses to lose their visitors and customers. 
First, a website that has no responsive design will have lower scores on Google and other search engines. Second, most users will likely switch to more user-friendly, convenient, and professionally looking websites of the competitor's services. As a result, having a website that looks perfect only on a limited number of devices usually causes a serious churn and financial losses.
Testing a responsive design has lots of pitfalls and challenges. To launch a successful product, and having a modern and fully responsive website interface, a proper cross device testing must take place. The good news is that you can dedicate this difficult task to professionals. 
Crowd testing remains one of the most effective solutions for testing any website and application on various types of devices, carriers, and locations. Having you website fully checked by crowd testing experts on real smartphones, tablets, laptops, and other devices will help you ensure you are launching an up-to-date and user-friendly digital product. 
Want to know even more advantages? Contact us at sales@ubertesters.com for more details.