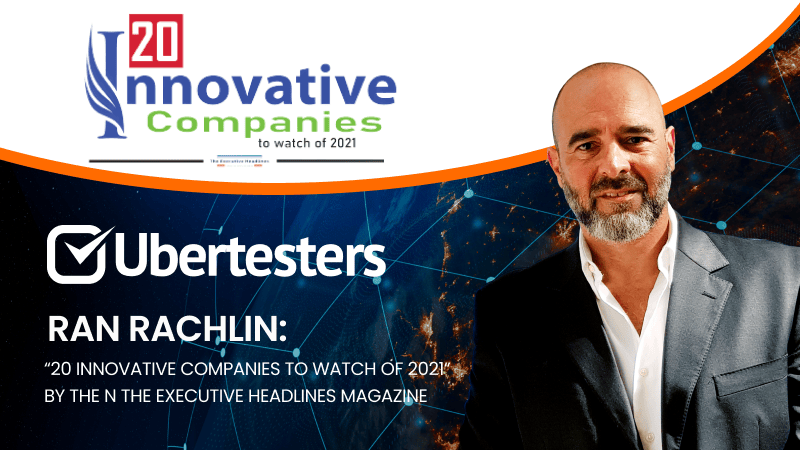 We are pleased to announce that Ubertesters has been recognized as one of the "20 Innovative Companies to Watch of 2021" by The Executive Headlines business magazine.
The Executive Headlines is a leading business magazine with an editorial focus on resources and inspiration for business people, entrepreneurs, and business owners.
Our CEO, Ran Rachlin, gave an interview to The Executive Headlines. The interview includes many insights about how and why Ubertesters started, and the reasons behind the growth of the company during all these years. Ran described what keeps the Ubertesters team motivated and listed five factors that have been the biggest asset to Ubertesters.
In the interview, it was explained how Ubertesters maintains the quality of services and the main reasons behind the company's reputation.
Read the full interview and find a lot of valuable information
To read the full interview: https://executiveheadlines.com/feature/Ubertesters-are-the-20-Innovative-Companies-to-Watch-of-2021