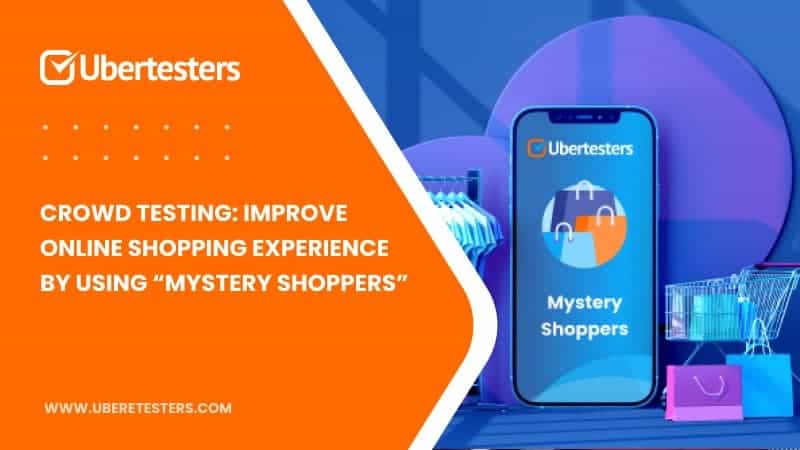 To improve the business environment, the overall customer shopping experience, and increase income, regular stores turn to the help of mystery shoppers. Those are people who arrive at the shops and secretly test purchase processes and the entire shopping experience to check the level of service in the shop and find out weak and strong sides. The outcome reveals what needs improvement and what demands urgent optimization. Altogether these actions help improve the workflow of the store, the service level, the customer experience, and, as a result, increase the income.
Clients' demands during online shopping are somewhat different from those when shopping in regular, bricks-and-mortar, offline stores. Online stores retailers aim to increase the performance index and get motivated, satisfied and devoted customers. That is, the goal is the same – to improve the store volume level, improve the service, and increase the customer base, thus, improved income, but the details are different. So let's go deeper into this topic and find out how to improve the online shopping experience using the technique of mystery shopping.
Online mystery shopping helps answer the following questions:
How are the items presented in the online store, does it look nice for the customers, and does it motivate them to buy?

What is the level of functionality in daily use? Does the search for the desired item happen fast, or maybe it is hard to find the required product?

Does the eShop ensure on-time delivery at the agreed time, and are the items safe and undamaged?

Is the ordering process easy, and does the seller responds quickly?

Does the service work fast, or are there delays in answers?

Do the product's features and qualities correspond to what was written about it in the online shop specifications?

Delivery and shipping experience

Are there any issues with customs in the case that the shipping is global?
These and other questions are revealed during online mystery shopping and give the shop owners a comprehensive picture of weak and strong aspects of their work, stressing what needs to be changed and improved from the point of view of the target buyers.
Mystery shoppers are regular people who know nothing about your company, so they can make up an objective conclusion about your online shop. These all bring the consumer experience to a brand new level.
So a retail secret shopper helps eShops have an idea of what the average client experiences when shopping. Also, it provides the required information on the overall digital experience of the client, starting from the shop's website, finding what they want or need, all the way to the different social media channels (Instagram, Facebook, etc.). Further, you may get great and valuable feedback about the functionality and the overall impressions of your customers from shopping in your eShop. It will help improve your business and take it to a completely new level. These are the benefits of online mystery shopping, and now let's go further and figure out how a crowd testing solution may be helpful in this business.
How can crowd testing be used for Mystery shopping testing?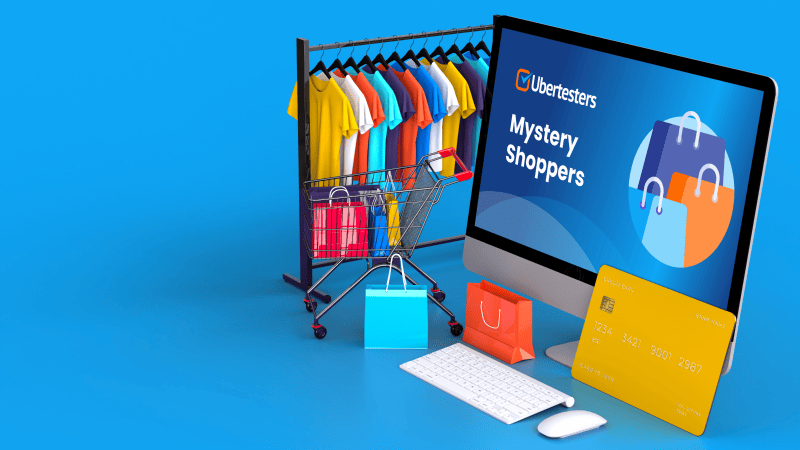 Shopping behavior has changed radically with the development of technologies and access to them. People shop in many different ways, and often they are combined. One can go to the offline store and see the items there and then look for more variations in the same online shop just using a mobile phone. People connect with their favorite shops via Facebook, Twitter, or Instagram to find out about new collections or items, products, sales promotions, or they can reach the seller via these social media channels and order goods there. Besides, various blogs also provide a lot of information about retailers and brands. All these activities are reflected in the customer shopping behavior, which is the basis for creating different retail business channels.
Popular retail channels methods in the retail business
Single-channel commerce

means that the seller reaches the target audience through only one distribution option. It can be done through sending emails, creating social networks-shops, or a traditional face-to-face manner. By choosing this channel of sales, the company reduces its marketing expenses but loses exposure and profit at the same time, as they miss other opportunities to reach their end customers. Given the modern technology engagement in our lives and the global number of people who shop online, this approach bears risks, though it works well for some products.

Multichannel commerce

implies a combination of different channels to make it easy for clients to purchase products in whatever way they like the most. This approach ensures that the seller reaches its customers at the point of purchase in the channel they like. This is a wider and more comprehensive way to reach the target audience that helps increase sales and keep in touch with the clients throughout social networks, online stores, by phone, and offline shops. Multichannel is already a great strategy to get people engaging with your brand and increase usability or user experience (UX).

Omnichannel commerce

– like in multichannel commerce strategy, it takes place on many channels. But the difference is that the omnichannel solution connects all the channels, providing a seamless experience for the customers all around the sources, platforms, and locations.
By applying the multichannel and omnichannel strategies, one should keep strict control on how one organizes goods and sales. Their characteristics and prices must match throughout all the platforms to avoid confusing clients. Marketing expenses for each of the channels used must be reported and compared with the feedback on the usability, conversion rate, and so on.
So multichannel and omnichannel commerce are the most widely used as they allow to reach a wider audience and increase customer base. So it is logical that all of the strategies above require online mystery shopping so as to improve the sales process, the goods, the shipment/delivery, carry out customer experience measurement, etc. 
Crowdsourced testing is the best fit to carry out both online mystery shopping and testing right on the physical location of retail stores to give a comprehensive picture of functionality and general impressions of customers, compliance of the goods received with the goods presented on the website (online store, social network page, etc), and much more. Crowdsourced testing solution uses real people, across all geographies (any city or country around the world that you wish to test in), with real devices, to carry out mystery shopping tasks across available online platforms and offline shops if possible, buying goods there and giving you feedback on real-life experiences and issues that your actual customers may face in your shop.
Using real people is a must here since in some cases there is a need to deal with customs, shipping companies, and drivers that will deliver the product to the given address of the mystery shopper tester. 
Let's take a closer look at the benefits of crowd testing in this field.
Benefits of crowd testing for mystery shopping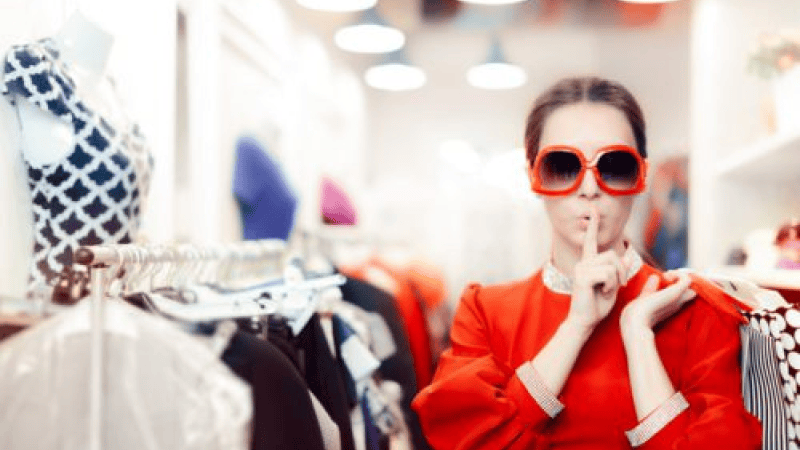 Relevant Customer Feedback. Crowd testers are regular people with regular needs and interests. They are perfect mystery shoppers because they give you customer feedback about shopping from any point in the world, reflecting the true user experience of the target group in a fast and objective manner.

Cost-Effective. The expenses for crowd testing for mystery shopping cannot be compared with how much you lose if you do not know your clients' needs. Objective assessment of how your shop works, how the seller answers, how quickly the order is completed, how good is the help of customer support people online, etc. All these become available when you hire a crowd testing team. So crowd testing for mystery shopping is an extremely cost-effective method.

Validating the performance and service level of your team. Crowd testing for mystery shopping is the best way to check how your employees perform, carry out a complaint management system and solve the araising troubles as quickly and efficiently as possible.

Interaction Online and Offline. The crowd testing team can be used for testing both your eStore and physical shop. It helps evaluate the app's user-friendliness in an online shop and salespeople's performance in a physical offline store. 

Consumer Analysis. When you collect data from the crowd testing team, you will have a comprehensive vision of your targets buyers' needs. You will clearly understand what aspect of your store needs attention and adjustment to work more efficiently and satisfy your end-users in a better way.

Analysis of global online shopping and delivery around the world. If your business is spread worldwide, you cannot do without crowd testing for mystery shopping, for it will give you a clear picture of how customers all around the world shop and what they lack, how the delivery works, and in what directions you should train your salespeople. It can provide insights on what to do better – maybe to add more skilled retailers, maybe to add more languages, maybe add more products that would meet the needs of customers from another country, considering cultural aspects and local trends. Improving your products and service level worldwide will boost your business, and this is possible with a global crowd testing service that offers mystery shoppers service.
Final Thoughts
People worldwide are used to a new way of shopping with the emergence of advanced technologies. For many, it does not make sense to get up from the couch and go to an offline store to buy goods, for it is much easier and faster to do through a mobile app or social networks, etc.
With the advent of so many channels for reaching the end-user, the need to improve the work of each of the channels araised. And online mystery shopping appears to be the best thing here. A crowd testing team can perform this task the best, bringing you a full vision of how your shops work both online and offline, uncovering weak sides to be improved.
For best crowdsourced testing experience and results, and to discuss your next mystery-shopper test cycle, feel free to contact the Ubertesters team.
Want to know more?  Contact us for more details.