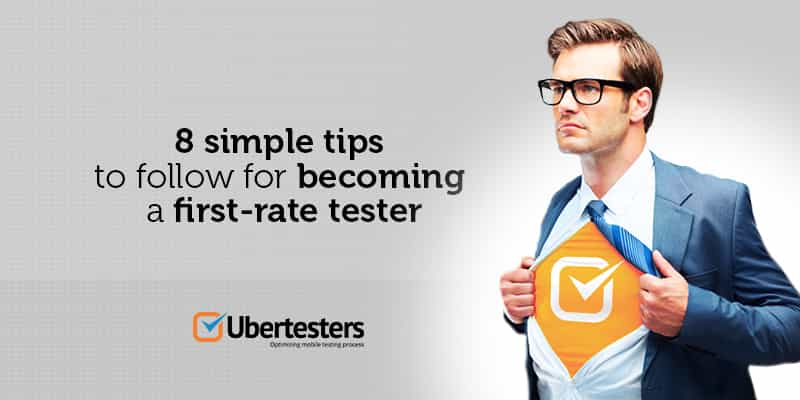 Software testers are people that work on a reliability of a particular software product or a specific product branch. Highly-skilled tester using several special tools may be able to find different kinds of threats and bugs in any component, which means high quality of the final product.
To become the first-class tester there is a set of requirements, including:
strong technical background and proficiency. The main skill that provides the ability to create powerful and efficient tests. These tests are created according to developer's information, so you need also to understand the code's logic. Without that skills it's impossible to imagine tester's job.
ability for investigation. The reason is simple – you will be able to create the efficient test even if there is a poor support from developer's side or there are no information on a particular component or code.
observational skills. These skills are partially associated with those described above. As the result, you may be able to create a successful test that will include all aspects and important details, which may affect the final result.
communication skills. To obtain desired information on a particular part of product or code and to be able to explain your own observations to other developers or managers. In addition, this will help to ensure the collaboration of people with you in different aspects.
writing skills. To describe in details a particular bug of threat, that may help to obtain the proper fix as soon as possible.
self-learning. To be able to fill your own knowledge in testing, writing and other related areas. This will help you to stay on the edge of latest technologies.
humor. This will help you not to become crazy during rush hours and routine work.
practice. Practice makes perfect, so it will help to bring all of the skills described above at an unattainable level.
Pay attention to all these simple steps to ensure that you are moving forward to the final destination – to become the first-class tester. There are several periods when you don't understand anything, but then something becomes clear. Don't worry; it's just a sign that you're moving forward. Finally, when you realize something like "Damn, how I could not understand it before?!" it will be the confirmation of simplicity of the steps, described above.
Seems like those qualities are pulled out from your resume? So what are you waiting for.  Join the Ubertesters community of the first-class testers right away!