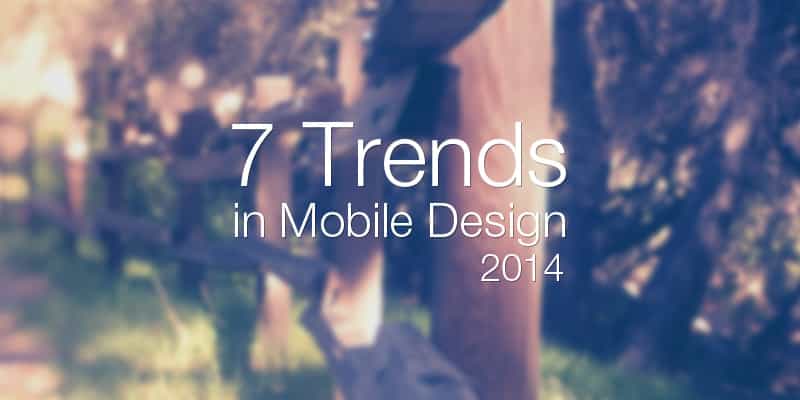 Mobile technology is going further in leaps and bounds, so different companies are going towards the phase of adapting their solutions to mobile devices. That is why being in touch with the latest trends and technologies in mobile area is a vital part of any successful marketing strategy.
Let's observe some of the most valuable trends in mobile app design. See our cute infographics below.
1. Divide by elements & spacing, not lines.
User Interface is the "element" that is always before users' eyes, so, the more intuitive way of grouping different UI parts and elements is chosen – the more agile and easy to use will be an application. This will bring not only a lightning-fast interface with flawless logical structure but also a seamless feeling that all operations are performed in one place.
This is what users are always looking for.
2. Swipe, swipe & swipe.
Mobile devices have limited screen sizes, which provides certain limitations to designers and developers. It means that the interaction "userscreen" (for example, with the help of a set of swipes and gestures) should be neatly designed to provide owners of the device with "smooth" everyday experience. A competent use of touching and gesture capabilities differs a good solution from a poor one.
3. Thumb-focused interactions.
Mobile devices, in the majority of cases, are used on the move and only by one hand. So, an interface that enables easy control of all the elements with one finger and where all functions are available through simple gestures or swipes will always be in high esteem. This point is very important for user experience design.
4. Simple Color Schemes in Mobile Design
Following the philosophy "less is more", neutral colors with just a bit of another stronger color for calls to action or focusing attention is a simplest way to win the favor of users.
5. Icon Stroke & Fill
Genius in simplicity. Icons with simple, yet recognizable lines are instantly readable and uniquely identify elements or functionality. Is this their main purpose? Of course. Make sure to use it in your mobile design.
6. One App, One Typeface
As research show, an application that uses one font variations in multiple situations looks better and user-friendlier than the one that uses a whole bunch of different fonts in each particular case. Some popular brands like Apple are already use this simple principle in their products.
7. Blur Effects.
Blur effects are frequently used in mobile design to "divide" the interface into multiple "layers" by giving users a clear understanding of what is primary and needs attention according to design structure. In certain situations such an approach allows to minimize UI elements.