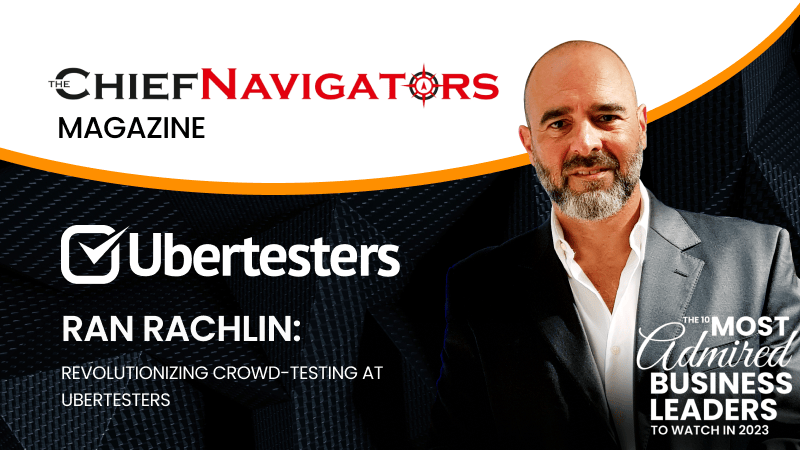 We are pleased to announce that our CEO, Ran Rachlin, has been recognized as one of the 10 most admired business leaders to watch in 2023 by The Chief Navigators.
The Chief Navigators aim to inspire and empower individuals to lead purposeful lives, navigate challenges with resilience, and make a positive impact on their communities.
In this interview, Ran spoke about his professional background, Ubertesters' mission and inspiration, as well as what steps should be taken to attract and retain top talent in the industry, and how to encourage professional growth and development.
In addition, in the interview, you will find information on Ran's vision of the company's future and much more.
We are honored and excited about this award, which joins the many others we have received over the past couple of years. It reflects our commitment to excellence and innovation.
To read the full interview: https://thechiefnavigators.com/ran-rachlin-revolutionizing-crowd-testing-at-ubertesters/